Ranging from art tours, theater productions, author readings, dance recitals, film screenings and live music performances, the third annual Spotlight on the Arts festival presents over 60 events sponsored by the UGA Arts Council, in addition to another two dozen student-organized events. Scheduled for Thursday, Nov. 6–Friday, Nov. 14, the nine-day festival showcases the magnitude and quality of arts programming on the UGA campus. In addition to the performances found in Theatre Roundup and the Slingshot Concert on College Square featuring an orchestrated performance of Big Star's Third album, here are a handful of the festival's highlights.
Hansel & Gretel: As part of the 2nd Thursday Scholarship Series, the UGA Opera Theatre performs Hansel and Gretel, the best-known work of 19th century composer Engelbert Humperdinck. Popularized by the Brothers Grimm, the timeless German fairy tale follows a brother and sister who are abandoned in a foreboding forest and must outwit a cannibalistic witch who has lured them into her gingerbread house. Under the direction of Frederick Burchinal, the opera will be sung in English, using a unique libretto that draws upon several translations. Truly a collaborative effort, the production also features the Georgia Children's Chorus, directed by Carol Reeves; the UGA Ballet Ensemble, choreographed by Lisa Fusillo; and the UGA Symphony Orchestra, conducted by Mark Cedel. Hansel and Gretel will be performed Wednesday, Nov. 5–Friday, Nov. 7 at 7 p.m. in the Hodgson Concert Hall. Tickets are $5 for students and $18 for the general public.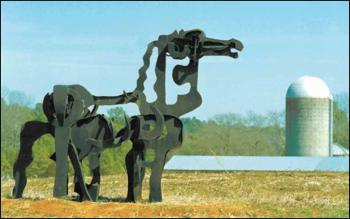 Iron Horse: For the anniversary of one of UGA's most iconic sculptures, "Abbott Pattison: Celebrating 60 Years of the of the Iron Horse" honors the 10-foot-high, two-ton modernist horse with a documentary screening and reception. The stylized horse was originally installed in front of Reed Hall in 1954; however students rioted over its placement after hearing that Pattison had made disparaging remarks about UGA. The horse was vandalized—spray-painted, covered in manure, even burned by a bonfire—and was removed by officials the next day. After several years at a secret storage site, the horse was set to private pasture on a farm off Highway 15. Atlanta filmmaker Bill VanDerKloot's 1980 documentary, Iron Horse, recounts the riot and removal through interviews with alumni who were involved. The award-winning film will be screened on Friday, Nov. 7 at 4 p.m. at the Richard B. Russell Building Special Collections Libraries and will be followed by a discussion and reception with VanDerKloot and faculty of the Lamar Dodd School of Art and Georgia Museum of Art.
Red Priest: Known for flamboyant and theatrical performances that incorporate props, costumes and dramatic lighting, British Baroque quartet Red Priest will perform a program called "Viva Baroque," featuring selections by Bach, Handel and Vivaldi. Founded in '97, Red Priest has performed all over the world and is the only early-music group to be compared to the likes of Spike Jones, Cirque du Soleil and the Marx Brothers. Recent releases on the group's record label include Pirates of the Baroque, Handel in the Wind and Johann, I'm Only Dancing. The group will perform on Wednesday, Nov. 12 at 8 p.m. in the Hodgson Concert Hall, and tickets are $25–35 with discounts available for UGA students. A free pre-concert lecture will be held at 7:15 p.m., and the concert will be recorded for national broadcast on American Public Media's "Performance Today."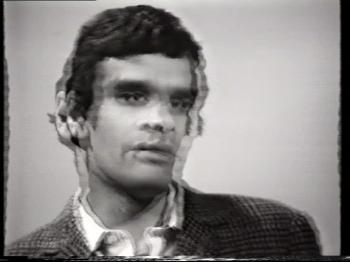 Harun Farocki: 4 Approaches: German avant-garde filmmaker and video artist Harun Farocki, widely considered to be one of the most distinctive and "best-known unknown" video artists, created over 100 films for the cinema and for gallery installations, the vast majority of them short experimental documentaries. Exploring sociopolitical issues like war, technology, industry and capitalism, he used a myriad of approaches to cover a variety of subjects. The Dodd Galleries, UGA Slavic & Germanic Studies Department and the UGA Department of Film Studies co-present four short works reflecting four approaches: re-enactments, direct cinema, surveillance and computer-generated imagery. Inextinguishable Fire, a series of re-enactments of a Dow Chemical promotional film, gives a brutal perspective on the production of napalm. In An Image, Farocki uses a direct cinema approach to strip the glamour and allure from Playboy centerfolds by documenting each step of a photo shoot. I Thought I Was Seeing Convicts is a two-screen installation that juxtaposes surveillance footage of a guard breaking up a fight in a maximum-security prison with footage tracking shoppers as they move through a supermarket's aisles. Parallel II, part of Farocki's final work, moves through the history of computer games, focusing on the violence quotient as games become more sophisticated. Chicago artist Mary Scherer will introduce the program, giving a brief overview of the career of Farocki, who passed away this summer. The event will be held Wednesday, Nov. 12 at 7:30 p.m. at Ciné, and entry is free with a UGA ID or $5 for general admission.
For a complete schedule of Spotlight on the Arts events, take a look at Flagpole's calendar or visit arts.uga.edu.
Like what you just read? Support Flagpole by making a donation today. Every dollar you give helps fund our ongoing mission to provide Athens with quality, independent journalism.