Even a small town of young idealists and seasoned activists will often look beyond the political drama of its own square. After 34 years, the Human Rights Festival has settled into Athens with a healthy mix of passionate speakers, activities for kids and mellow-to-rousing live music while addressing progressive political ideas and issues.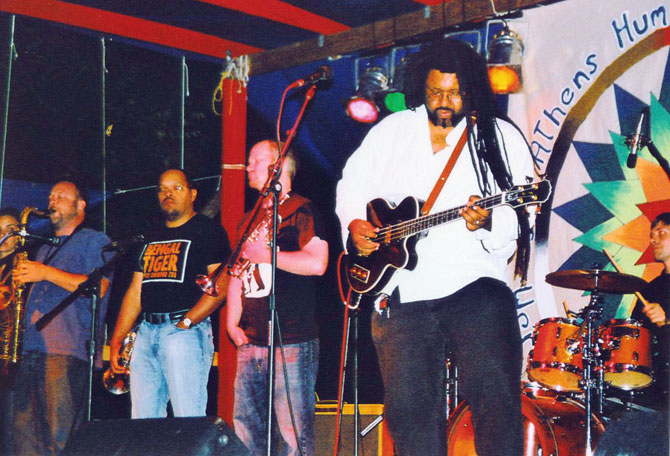 The two-day event sets up this weekend in College Square, where organizations table to promote awareness of their chosen cause. Musicians and pertinent speakers intermittently take the stage to create a balance of entertainment and education.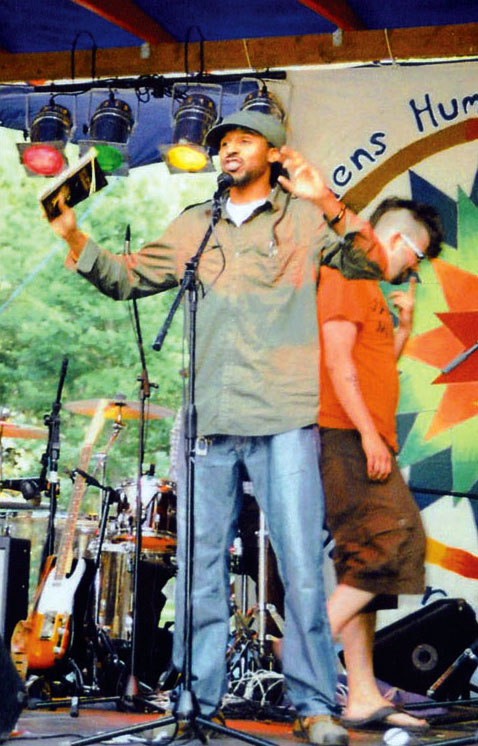 The festival is staged each year by a volunteer cooperative. John Miley, music coordinator and one of the main organizers, says the festival strives to represent "a totally wide variety of every progressive cause that anyone can think of." Issues that regularly come up include immigration, environmental policy and fair wages. Festival newcomers such as members of Occupy Athens and Russell Edwards of People for a Better Athens represent some of the year's political developments nationwide and at home.
"I think the tradition of dissent, if you will, in a village forum is a good way of starting certain conversations,†Miley says.
The festival honors and promotes both protest and stimulating conversation. Main speakers Tyrone Brooks and Edward O. DuBose have both worked within the system to promote racial equality: Brooks in the Georgia Legislature and DuBose as the president of Georgia's NAACP. While working with Martin Luther King, Jr., Representative Brooks was jailed numerous times during Civil Rights protests and spent 20 years fighting to remove the Confederate battle emblem from the Georgia state flag. DuBose is the founder of Everlasting Peace Counseling and Consulting Services, a program that counsels at-risk children and teens. He is officially considered a "neutral†within the Georgia Office of Dispute Resolution.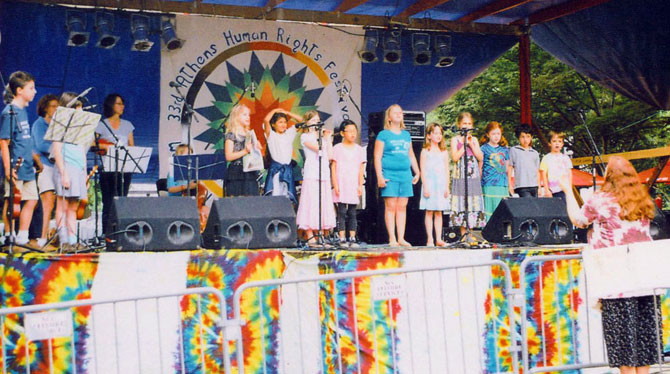 The festival often attracts some serious subject matter that Miley and the cooperative hope to make more approachable with the near-continuous live music and family-friendly atmosphere.
"It's our hope that we bring people in with the music and they might be exposed to an issue or a resource that they didn't know about or might be interested in.â€
With so many issues literally on the tables, the details of each cause can be lost in the noise and movement of the festival. The cooperative prints a 16-page tabloid with histories and statements from prominent speakers and descriptions of each musical performance. Kids' activities take place mainly in the first half of the day Saturday and will include face-painting, crafts and live llamas. For more information, visit www.athenshumanrightsfest.org.
Like what you just read? Support Flagpole by making a donation today. Every dollar you give helps fund our ongoing mission to provide Athens with quality, independent journalism.