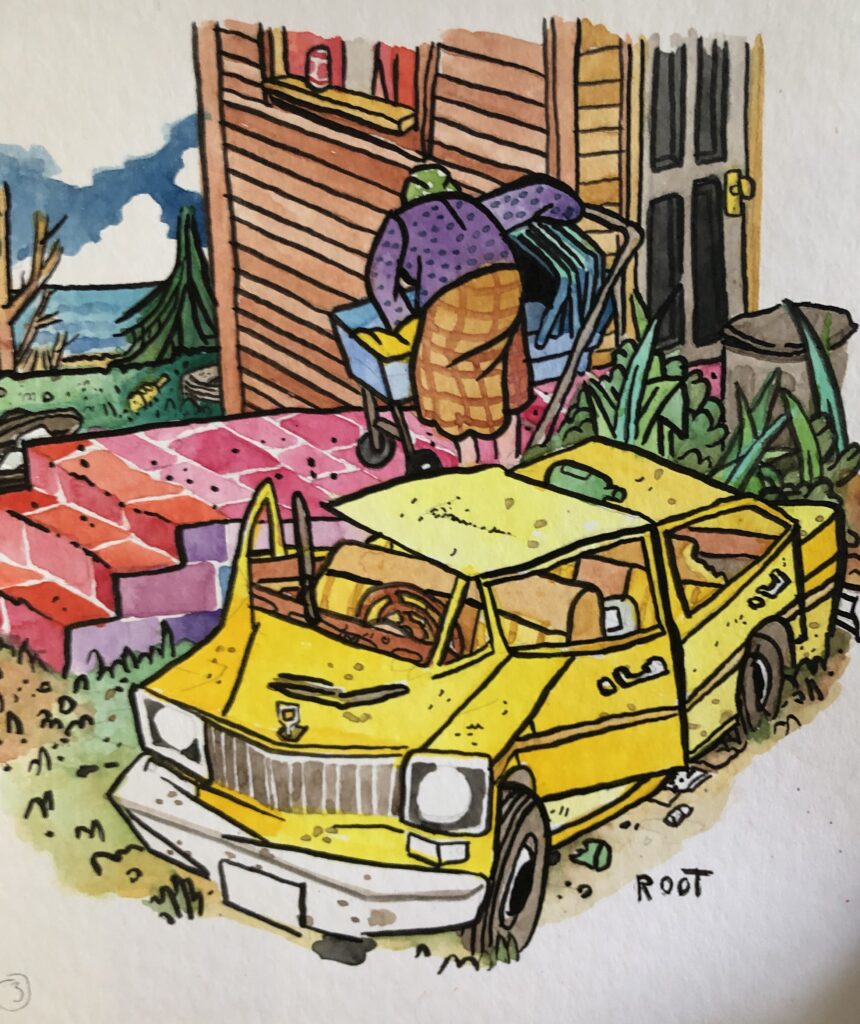 TINY ATH GALLERY: Primarily working with watercolors, local artist Tim Root—who has illustrated several covers for Flagpole in the past—also experiments with comics, zines, card decks, denim vests and wooden "thingys" like music boxes and interactive sculptures. With a punk-rock personality and DIY approach, his creations are funny, surprising, playful and often refreshingly grotesque. A reception with the artist will be held Thursday, Apr. 13 from 6–9 p.m. Visit tinyathgallery.com.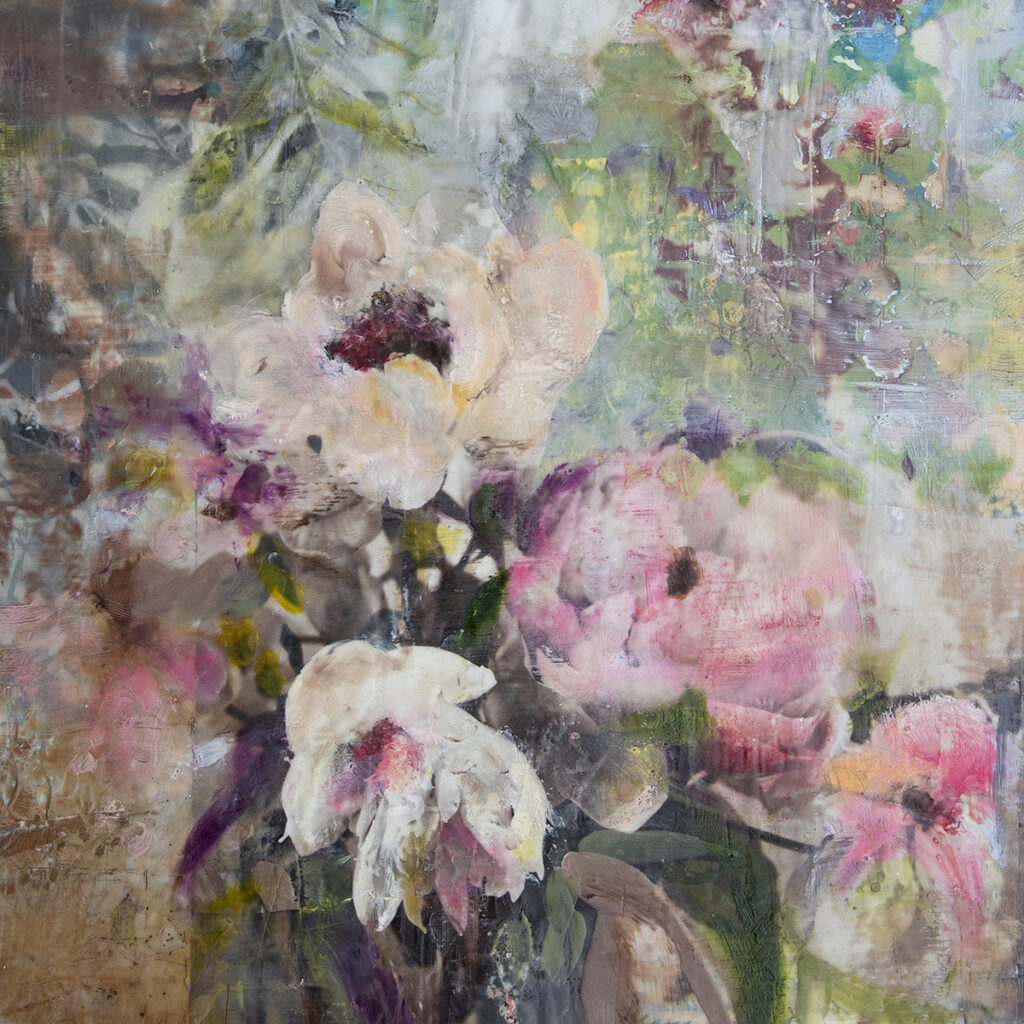 OCAF: Philadelphia-based artist Leah Macdonald will showcase her unusual floral photo encaustic works in "Wax Flowers" at the Oconee Cultural Arts Foundation. Embellishing black-and-white photographs of flowers with beeswax and paint, her images are impressionistic and full of lush details. An opening reception will be held Friday, Apr. 14 from 5–7 p.m. with a demonstration by the artist at 6 p.m. Macdonald will also lead a two-day floral photo encaustic workshop on Saturday, Apr. 15 and Sunday, Apr. 16 (registration required).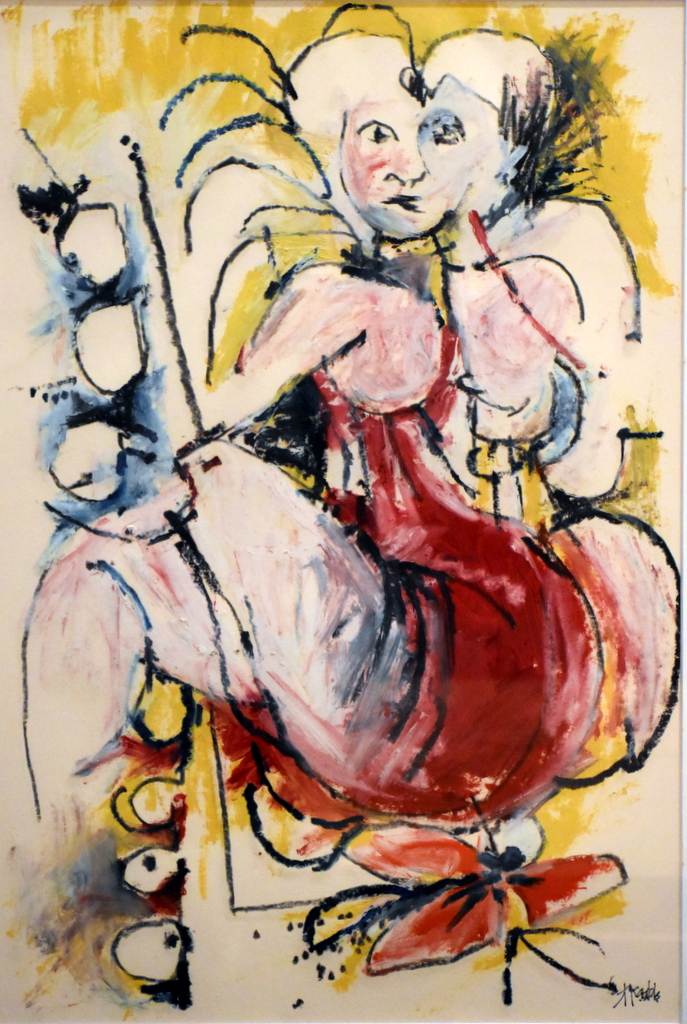 Two additional exhibitions will open at OCAF with a reception on Friday, Apr. 21 from 5–8 p.m. The 28th annual "SouthWorks Natural Juried Exhibition" was juried by Erin Dunn, curator of modern and contemporary art at the Telfair Museum in Savannah. Ranging from paintings and photographs to sculptures, textiles and more, the exhibition features 86 works by 83 different artists from across the country. "Bob Marable: Artist, Collector, Benefactor" features 35 paintings and drawings by the artist who served as one of OCAF's founding members and launched the idea of "SouthWorks." A life estate gift from Marable that includes some of his work and art collection will be offered for sale to benefit the foundation. All three of OCAF's exhibitions will remain on view through June 2.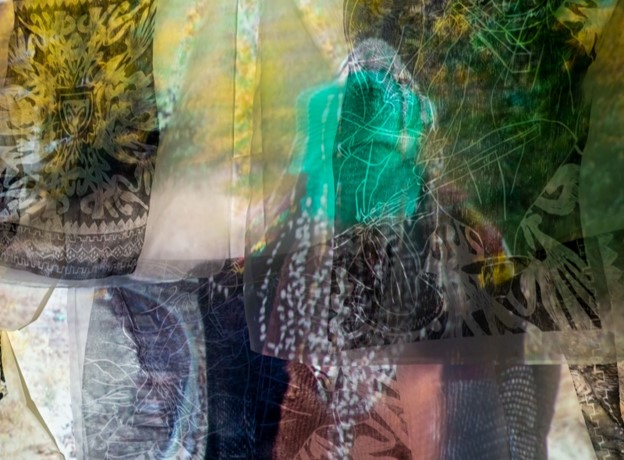 ATHENAEUM: A rite of passage for graduate students attending the Lamar Dodd School of Art, the annual MFA exit show celebrates artists as they complete their terminal degree and transition into the art world beyond academia. Entitled "re:(de)construction," this year's exhibition thematically draws parallels between the various ways in which artists examine and reimagine the material, and the social and psychological structures surrounding them. Mediums include video, painting, print, photography, metals, clay and sound. This year's exiting artists include AJ Aremu, Mickey Boyd, Zahria Cook, J Taran Diamond, Shaunia Grant, Chad Hayward, Huey Lee, Jason Rafferty, Rachel Seburn, Ethan Snow and Lee Villalobos. The exhibition opens with a reception on Friday, Apr. 14 from 6–8 p.m., and artists will discuss their bodies of work during MFA Speaks on Wednesday, Apr. 26 at 6 p.m. "re:(de)construction" will remain on view through May 11. Visit athenaeum.uga.edu for details.
WINTERVILLE CENTER: Ahead of this year's Winterville Marigold Festival, the Winterville Community Center will display spring-themed artwork in the "Marigold Festival Annual Art Show." The group exhibition will spotlight Miranda Bellah, an Athens-based illustrator who created this year's festival artwork. An art reception will be held Friday, Apr. 14 from 6–8 p.m. The Marigold Festival will follow on Saturday, May 13 at Pittard Park with a 10k run, parade, car show, children's activities, vendors and live music. Visit facebook.com/MarigoldFestival for details.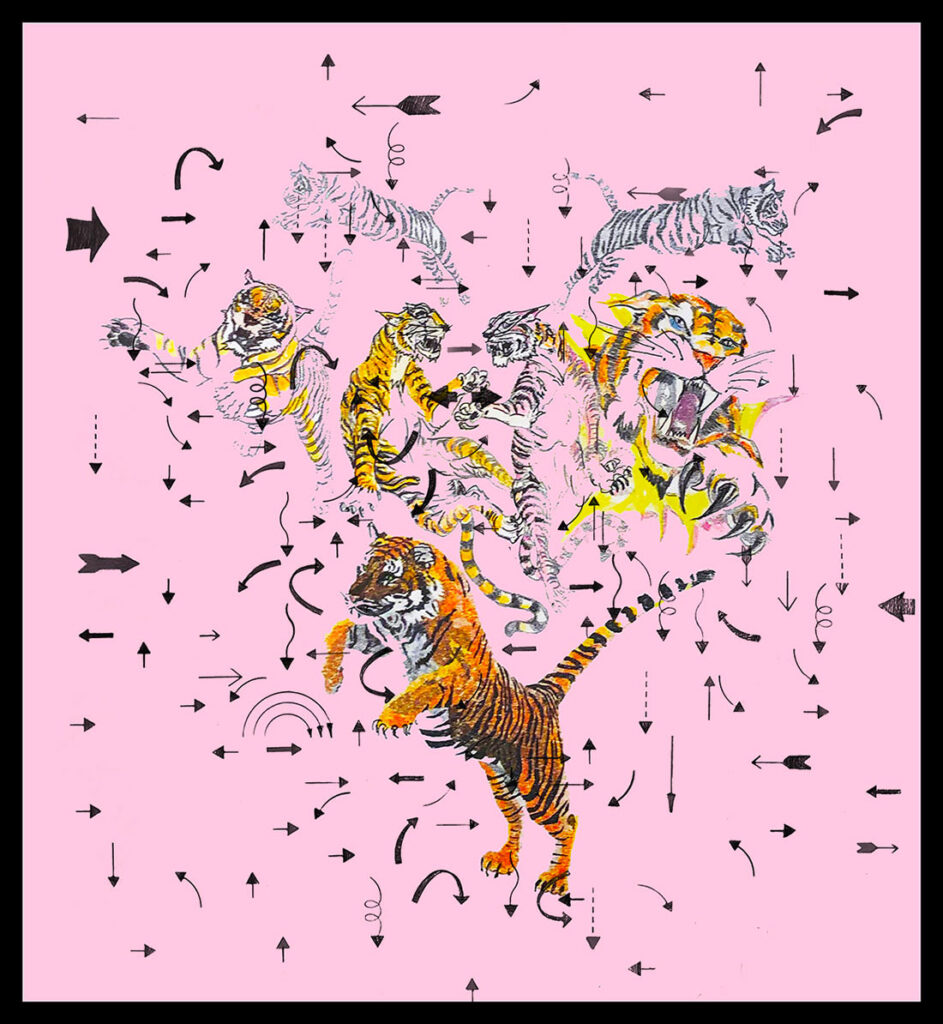 ACE & OX: Leathers Building neighbors ACE/FRANCISCO Gallery and OX Fine Art will co-present "Hearts in Repair: The Necessity of Seduction," an exhibition of recent mixed media works by Birmingham-based artist Karen Graffeo. Specializing in photography, performance and installation, Graffeo uses her documentary and humanitarian projects to inform her artwork. For this exhibition, she plans to create a unique installation for ACE/FRANCISCO and share a collection of works from her time in Cuba at OX. An opening reception will be held between both galleries on Thursday, Apr. 20 from 6–8 p.m., and works will remain on view through May 20. Check out acefranciscogallery.com and oxfineart.com. 
CLASSIC GALLERIES: The Classic Center will unveil two new exhibitions this month. On view in Classic Gallery I, the group show "Flourish" brings the palette of spring blooms indoors through the works of Dallis Foshee, Mary Mason Sams, Marisa Mustard and Zahria Cook. On view in Classic Gallery II, "Works by Bess Carter" spotlights an artist who specializes in vibrant, funky paintings of interiors. An opening reception will be held in conjunction with Third Thursday on Apr. 20 from 6–8 p.m. Visit classiccenter.com/classicgalleries for more information. 
DODD GALLERIES: This spring's BFA exit show at the Lamar Dodd School of Art was divided into two separate groups to accommodate the diverse works of 42 graduating students. Referencing Shel Silverstein's poem, the exhibition "Where The Sidewalk Ends" represents the culmination of each artist's studies and new possibilities ahead. There's still time to catch the tail end of the first group before closing day on Friday, Apr. 14. The next wave of artists will take over the gallery walls beginning with a reception on Friday, Apr. 21 from 6–8 p.m. and remain on view through Friday, Apr. 28. See art.uga.edu for more.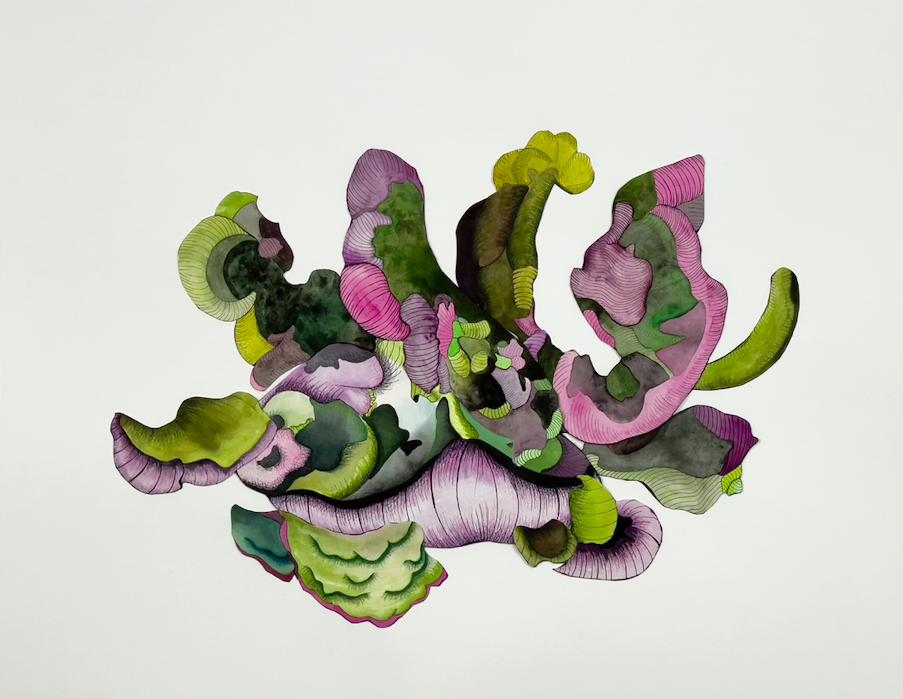 ATHICA: The newest installment of ATHICA's "Solo Duo Trio" series presents "Solo: New Works by Heather Deyling." The exhibition pulls from an ongoing body of work called "invented hybrids," a collection of sculpture, installation and works on paper and glass. Inspired by natural forms, eco-fiction and climate change, the Atlanta-based artist imagines her creations as representatives of a future in which the planet's changing conditions have led to new species that blur the distinctions between flora, fauna and fungi. An opening reception will be held Saturday, Apr. 22 from 6–8 p.m., and Deyling's works will remain on view through May 7. Check out athica.org. 
LYNDON HOUSE ARTS CENTER: Currently on view through April, the "Green Life Art Exhibition" is an annual art contest in which K-12 students create artworks inspired by environmental education and sustainability. A closing day reception will be held Apr. 29 at 2 p.m. While at the center, be sure to also check out the "48th Juried Exhibition" and "Breathing Room," an exhibition spotlighting the independent practices of former and current employees of R. Wood Studio. Go to accgov.com/lyndon house for details. 
Like what you just read? Support Flagpole by making a donation today. Every dollar you give helps fund our ongoing mission to provide Athens with quality, independent journalism.