In ancient Greece, the name Athenaeum referred to buildings that were dedicated to Athena, the goddess of both wisdom and the arts, and served as sanctuaries for artists, poets and scholars to share their work and learn from others. Here in Athens, the recently unveiled Athenaeum will serve as the newest contemporary art space of UGA's Lamar Dodd School of Art. Geared towards inviting nationally and internationally acclaimed artists, the gallery's high-caliber exhibitions will be accompanied by lectures, workshops and performances to foster cross-disciplinary conversation among students and the general public alike. Occupying a downtown building, its location is well suited for both engaging with and creatively responding to the diverse community that exists beyond the perimeter of campus.
The Athenaeum officially debuted earlier this month with the art school's annual MFA thesis exhibition, a collection of works that range from sculpture, installation, photography, video and mixed media. Entitled "Whistling in the Dark," the exhibition showcases the ideas of seven students graduating with their Master of Fine Arts Degree: Mac Balentine, Matthew J. Brown, Caitlin Adair Daglis, Alex McClay, Katharine Miele, Ciel Rodriguez and Kelsey Wishik.
The exhibition takes its name from artist Allan Kaprow's 1958 essay, "Notes on the Creation of a Total Art," in which he claims, "If we admit that work that 'succeeds' on some days fails on other days, we may seem to disregard the enduring and stable and to place emphasis upon the fragile and impermanent. But one can insist, as many have, that only the changing is really enduring and all else is whistling in the dark." With this affirmation in mind—that the way to thrive is to change—the audience can come to appreciate how these artists have collectively spent the last three years developing and reexamining their practice.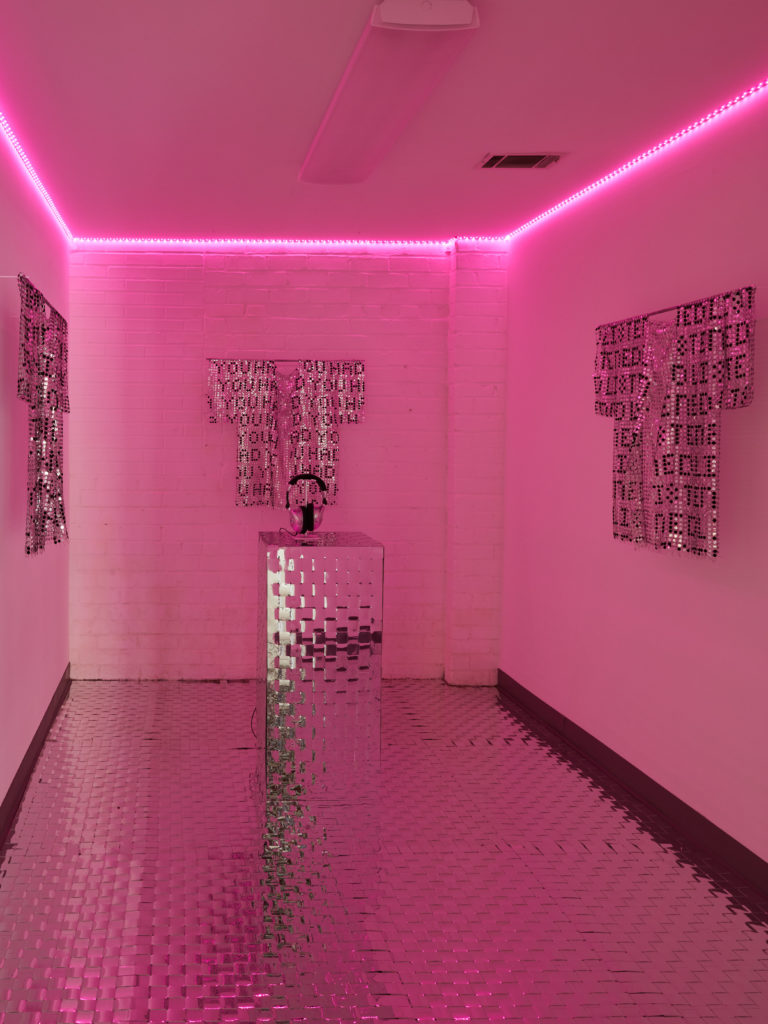 During a period characterized by a global pandemic, uprisings due to racial injustice, social isolation, mutual aid and widespread upheavals to everyday life, artists have an opportunity to process and communicate about unique experiences. Exploring the process of recollecting memory, Rodriguez attempts to activate all five senses with a series of interactive tactile books, This Known World, that guide visitors through steps to re-envision experiences. Questioning power dynamics and vulnerability, Alex McClay's video "The Weight of an Action Accumulates" depicts performers who place strings of concrete beads around their bodies—1,184 beads, the same number of average sexual assaults occurring each day in the U.S.—as a communal healing experience. Matthew J. Brown's series of photographs, "Help Me Languish Here," captures the banality of day-to-day life with a tender acceptance.
In previous years, the annual MFA exhibition has been held at the Georgia Museum of Art as part of a decades-long partnership with the Lamar Dodd School of Art—a somewhat symbolic event representing the culmination of each candidate's academic studies as they complete a terminal degree and transition into the professional art world. Though the pandemic placed strains on programming schedules that caused a pause to this ritual, the school recognized an exciting opportunity to introduce graduate students to the larger Athens community through its new space at the heart of downtown.
Located at 287 W. Broad St., the Athenaeum is currently open Thursdays through Saturdays from 10:30 a.m.–5 p.m. After the MFA exhibition ends on May 15, the gallery will remain closed to the public through the summer so staff can finish building renovations and work on the space's branding and website.
In addition to commissioning works by emerging artists, the Athenaeum plans to present one exhibition per semester by a major contemporary artist. The gallery will reopen in September with a solo show by Trevor Paglen, a trained geographer who uses photography and video to investigate mass surveillance, artificial intelligence and machine learning. The gallery will then present a new video installation by Stockholm-based artist Lisa Tan in the spring of 2022, followed by a three-part exhibition of a UGA-specific project by Paul Pfeiffer in the fall.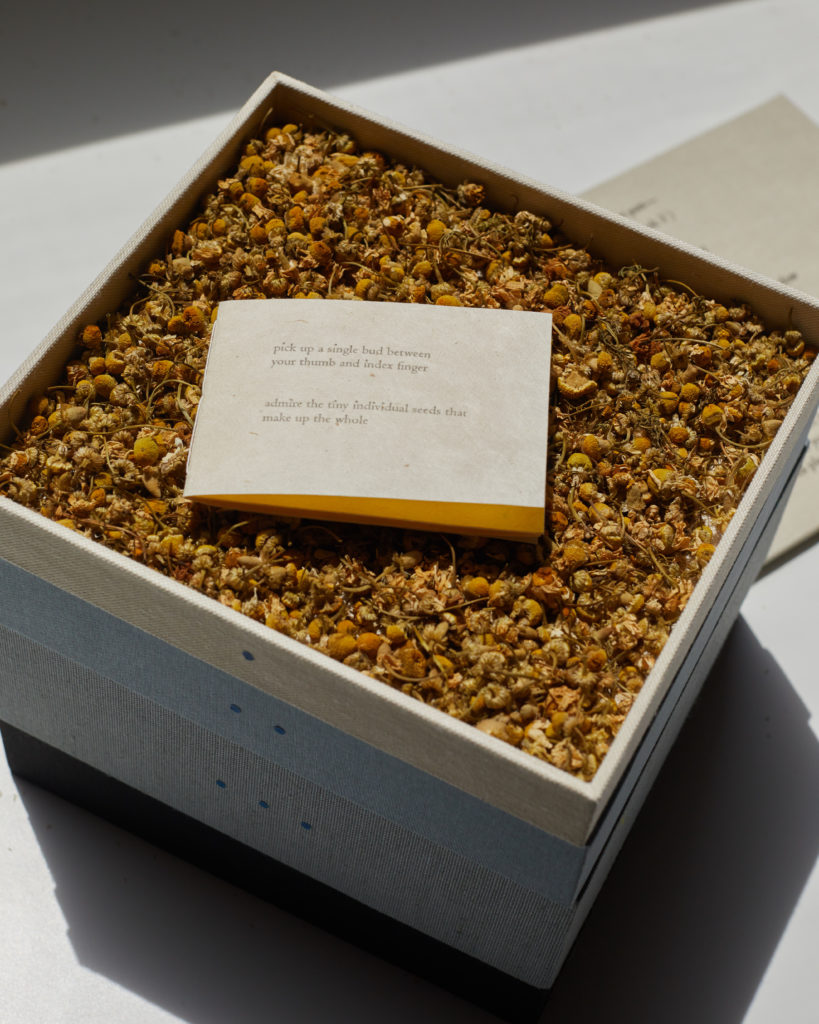 "The artists we are choosing to exhibit draw from a variety of disciplines from science to literature to music," says gallery director Katie Geha. "We hope that these far-ranging topics will lend themselves to a variety of robust programming. For instance, after school, there may be Art Education Ph.D. students leading a community art class, and then in the evening, there could be a conversation with an 18th-century art historian and a professor working in Artificial Intelligence. On the weekend, there might be a local band playing music whom we've commissioned to write a new song in response to the exhibition. Or members of a dance group might create a new piece thinking through themes presented in the exhibition. We're very open to dynamic cross-disciplinary collaboration and out-there programming."
Geha will serve as director and chief curator of the Athenaeum as well as the Dodd Galleries, which she has overseen since 2013. Whereas the on-campus Dodd Galleries will continue rotating monthly exhibitions that primarily showcase student work, the Athenaeum will serve as a downtown satellite space for exhibitions with longer durations. Dodd art librarian Lindsey Reynolds will lead programming for the Athenaeum's reading room, a designated area to read, reflect and relax with ephemera relating to the exhibitions.
"It has been a really tough year," says Geha. "A tough year to create exhibitions, a tough year to make work, a tough year to teach—all around, it's been hard and exhausting for everyone everywhere. And yet, the Athenaeum and the MFA exhibition was a kind of gleaming light at the end of the tunnel. We have been working on the Athenaeum for almost three years, and to be able to finally pull it off in this year of all years? It feels incredible. I really can't wait for us to all gather again—it's a beautiful space."
Like what you just read? Support Flagpole by making a donation today. Every dollar you give helps fund our ongoing mission to provide Athens with quality, independent journalism.