PROJECT GINKGO: Local artist Krysia Ara recently completed four new mosaics for "Project Ginkgo," an ongoing public art series supported by the Athens Downtown Development Authority. Beautifying the otherwise utilitarian bases of light poles, the mosaics add an unexpected element of shimmery sparkle to the downtown landscape, rewarding pedestrians who pay attention to their surroundings. Located across from Ciné, "Ginkgo Energy" was the first of the most recent batch to be fabricated in the studio after the pandemic's onset and represents a reinvigoration through its flowing layers of textured mirror in a dozen different colors. "Night Lights," inspired by the string of lights on Ted's Most Best's outdoor patio, has rainbow-colored starbursts against a meticulously cut background of over 1,000 tiny iridescent circles. Designed in response to the dogwood trees lining the sidewalk outside the Downtown Post Office, "Dogwood Blossoms" includes branches of clay flowers across a solid blue sky. An homage to David Jenkins' mural on the exterior wall of Last Resort Grill, "Ginkgo Garden" translates the mural's various vegetables into ceramic form. All four designs are unified through their inclusion of ceramic ginkgo leaves, which were glazed with assistance from community members. Check out instagram.com/krysia.ara for a behind-the-scenes glimpse at the artist's process.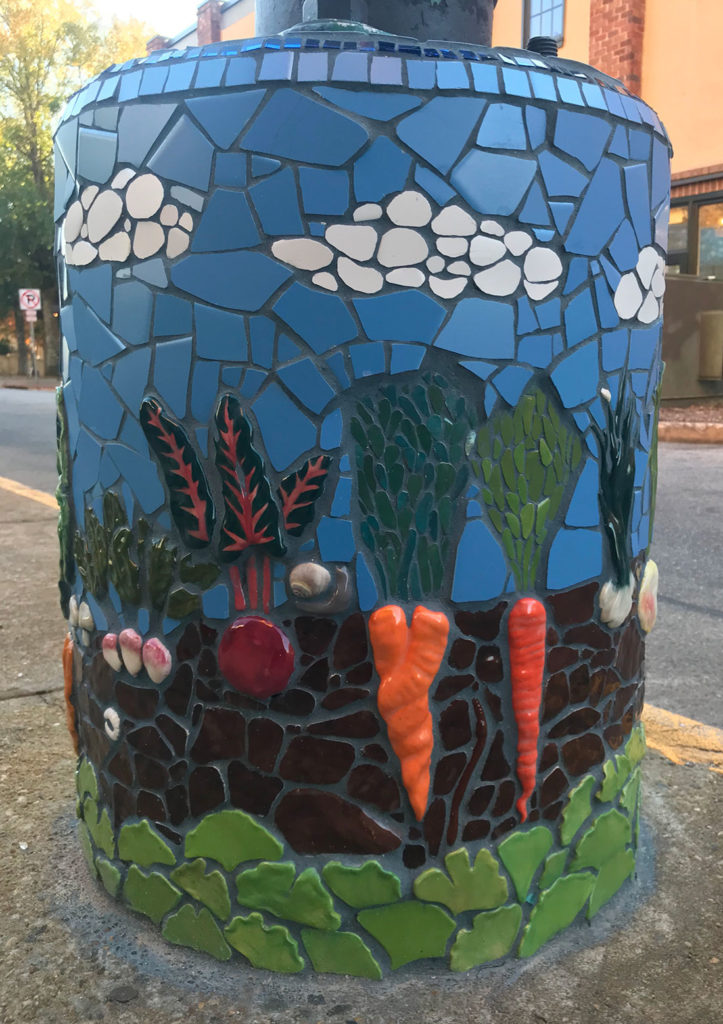 HINDSIGHT 20/20: The Athens Institute for Contemporary Art will offer a safe space to process and reflect on the past year through "Hindsight 20/20: A Community Catharsis," a collaborative project through which everyone is invited to contribute artwork, artifacts and other creative expressions representing recent experiences. Currently underway, the pop-up exhibition will hold a second pin-up event during Third Thursday on Dec. 17 from 6–9 p.m. Guests can also visit during gallery hours to drop off pieces or write a reflection on the community message wall. "Hindsight 20/20" will remain on view through Jan. 9, when participants will retrieve items during a take-down event from 7–9 p.m.
In addition to the exhibition, ATHICA has two upcoming virtual events lined up. Intern Madison Greer will present the COVID-delayed launch of a new zine called Local Honey on Jan. 3 at 7 p.m. Organized by musician Joe Rowe, a concert with 8-Track Gorilla, Kevin Dunn and Fourth Mansions will stream Jan. 7 at 7 p.m. Attendance inside the gallery is limited to 10 individuals at once, and free timed tickets are required for both in-person and online events. Visit athica.org to register.
GOING TO GEORGIA: With future party control of the Senate largely hinging on the outcome of Georgia's upcoming runoff election, musicians and artists across the country have mobilized to find clever ways to engage voters. North Carolina indie powerhouse Merge Records has released a new covers compilation, Going to Georgia, with 17 tracks paying tribute to the state's musical legacy. Beyond serving as a nice cross-section of the label's roster, the album includes several tributes to Athens groups, such as Superchunk's cover of "When I Laugh" by The Glands, Wye Oak's cover of "Crazy" by Pylon, TORRES' cover of "Topaz" by The B-52's and The Orbiting Human Circus' cover of "The Flowers of Jeremy Ayers' Garden" by R.E.M. Available exclusively on Bandcamp through the Jan. 5 election day, proceeds will benefit Stacey Abrams' voting-rights group Fair Fight Action and Atlanta-based Latinx advocacy group Mijente.
Seattle-based band Death Cab for Cutie also released a similarly minded set of recordings called The Georgia E.P. Bookended by covers of songs originally performed by TLC and Cat Power, the five-song EP is anchored by strong Athens representation: "The King of Carrot Flowers, Pt. 1," by Neutral Milk Hotel; "Fall on Me," by R.E.M. and "Flirted With You All My Life," by Vic Chesnutt. Unfortunately, the EP was only available for one day on Bandcamp. Net proceeds were donated to Fair Fight Action.
And the effort to fundraise for Fair Fight Action doesn't stop there! On Dec. 14, The White Stripes released Live At The 40 Watt, an 11-track digital album available on Bandcamp. Originally recorded to cassette by Ben Blackwell on Sept. 27, 1999 at the 40 Watt, the tape was restored by Jamie Howarth at Plangent Processes and mastered by Bill Skibbe at Third Man Mastering.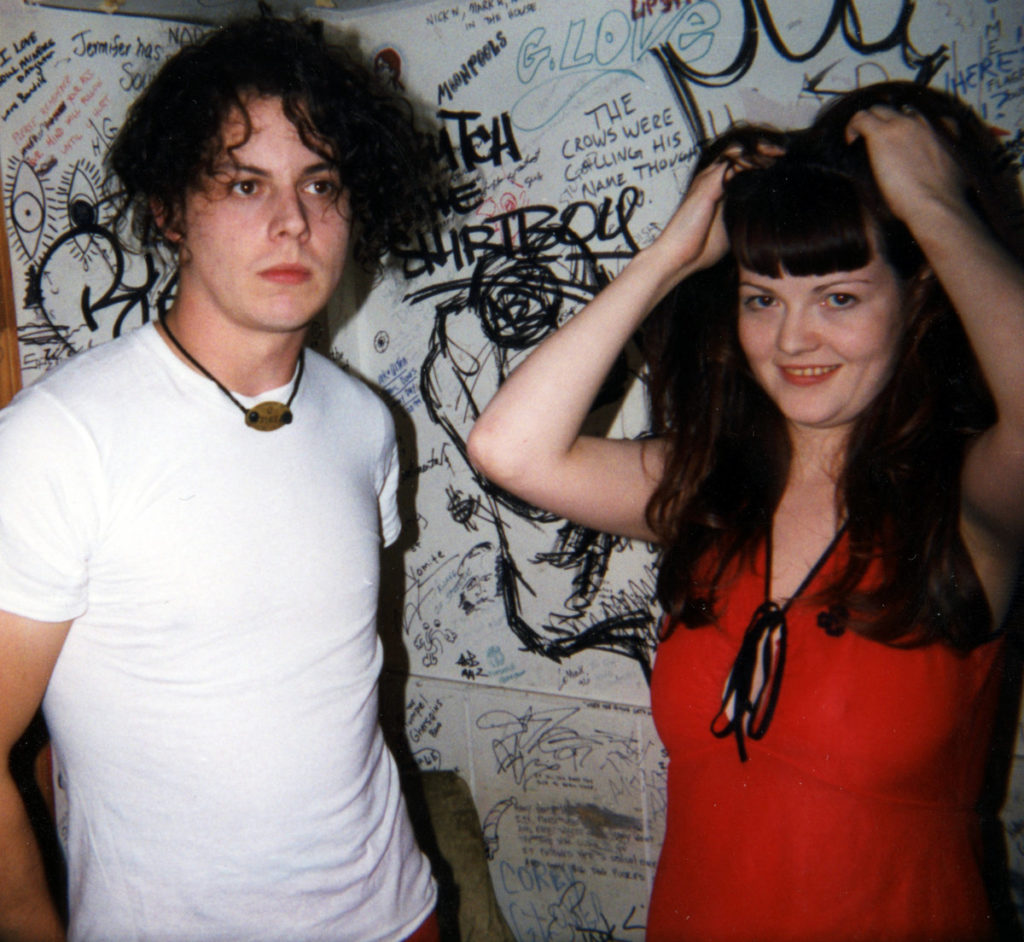 CALL FOR GUEST ARTISTS/CURATORS: As an initiative to promote the visibility, contribution and professional development of Black, Indigenous and Persons of Color-identifying artists and curators, the Lyndon House Arts Foundation—an independent nonprofit that provides funding to support the innovation and diversity of the Lyndon House Arts Center's programming—is seeking guest artists and curators to design exhibitions for the galleries. Applicants must identify as BIPOC and live in Athens or one of 10 surrounding counties.
Selected artists and curators will receive a $1,000 stipend, and additional funds will be provided to assist in youth and community outreach-education programs and other expenses associated with organizing the exhibition. There will be three cycles for exhibitions beginning in May, with each exhibition remaining on view for approximately six to eight weeks. Visit accgov.com/9799/ArtistCurator for further details and email lhartsfoundation@gmail.com for directions on how to apply.
Like what you just read? Support Flagpole by making a donation today. Every dollar you give helps fund our ongoing mission to provide Athens with quality, independent journalism.