A slight chill in the air means one thing: Peak leaf season is upon us. Luckily, local photographer Chris Greer's new book, Georgia Discovered: Exploring the Best of the Peach State, has done all of the heavy lifting to create an ultimate bucket list of wanderlust adventures.
With over 260 photographs, the comprehensive guide reflects hundreds of hours and thousands of miles of travel from the mountains of North Georgia to the shorelines of Coastal Georgia and off all the beaten paths everywhere in between. Always holding out for the perfect shot—be it a cotton-candy-colored sunset, a lushly shaded forest floor or a glittering star-filled sky above a waterfall—Greer's photography is the perfect inspiration for planning socially-distanced excursions this season.
Ever since receiving his first manual Pentax 1000 camera as a gift from his father in the early 1990s, Greer has nurtured a lifelong interest in photography that grew even deeper following the revolution of camera drones. After creating the Instagram account @UpAboveGeorgia to share all of his birds-eye aerial shots, he amassed thousands of followers and built a separate website, chrisgreerphotography.com, to further archive his work.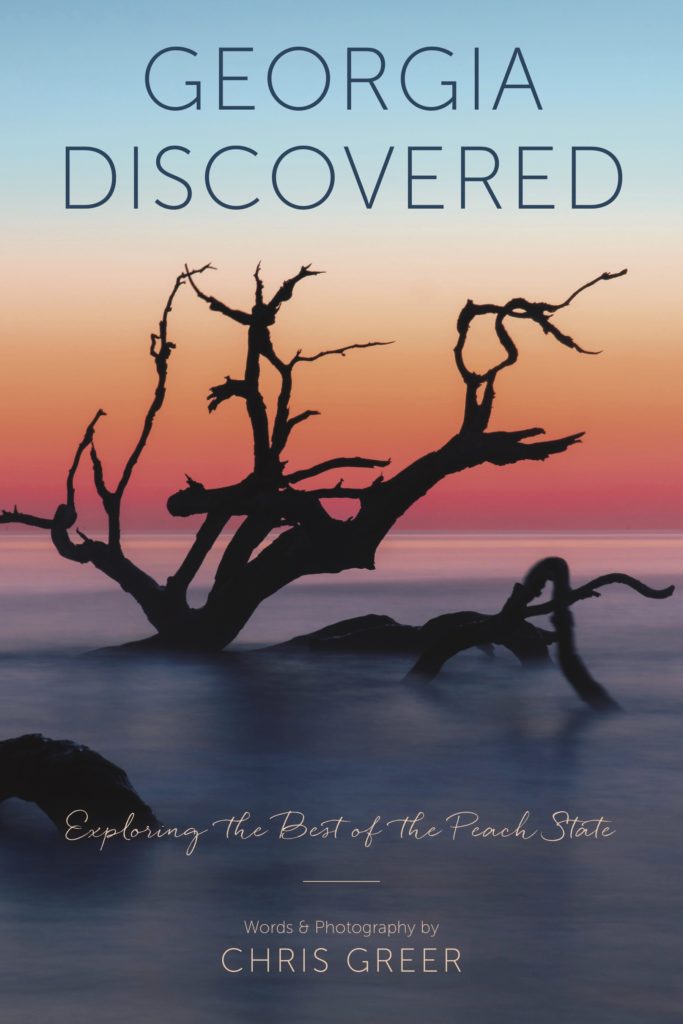 This caught the attention of Globe Pequot Press, a New England-based publisher specializing in travel, outdoor-recreation and leisure titles that was looking to distribute a guide to Georgia. After landing the contract, Greer had only a year to research, visit, photograph and write descriptions for dozens of the most distinct destinations across the state. While Georgia Discovered details many of the region's specialties like vineyards, craft breweries and barbecue, it chooses to exclude the restaurants, hotels and mainstream attractions that can be easily found elsewhere. Instead, the book dedicates its pages to spotlighting the geographical wonders and one-of-a-kind gems—like Howard Finster's Paradise Garden and Eddie Owens Martin's Pasaquan—that can only be found if you know where to look.
"While I really got involved with drone photography for a while, I have once again fallen in love with traditional landscape photography and all of the beautiful places it takes me," says Greer. "It gets me out on the trails, hiking to new places and exploring hidden locations. I think that photography is a fantastic excuse to get outside and see the world, and if it wasn't for my camera, I would have missed out on a lot of the tucked-away beauty that can be found throughout Georgia."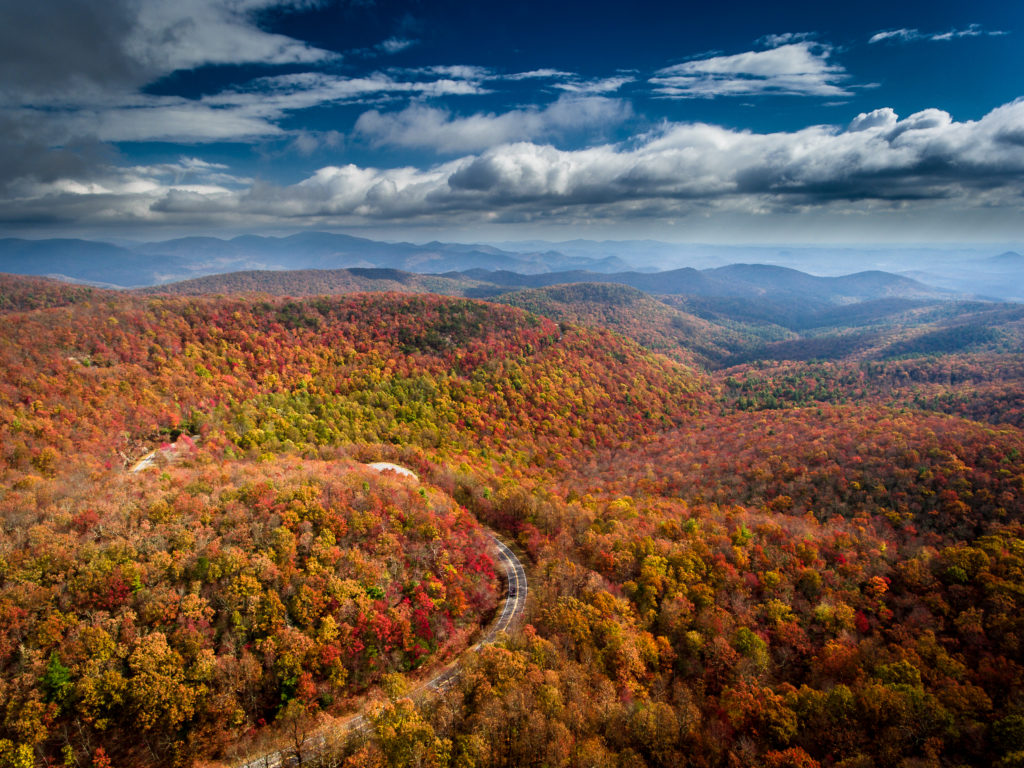 For those looking to submerge themselves in the saturated red and yellow hues of changing leaves this season, Greer's advice is fairly simple: Head to the mountains. His top five recommendations for experiencing fall foliage are the Appalachian Trail at Hogpen Gap, Brasstown Bald, Raven Cliff Falls, Blood Mountain and Cloudland Canyon. With the exception of Cloudland, which is located in the northwest corner of the state, these higher-elevation destinations are clustered in the northeast Georgia mountains where breathtaking vistas are unparalleled.
"Georgia is highly unique in that there are a variety of locations that are ecologically or historically significant and also quite beautiful," says Greer. "If you are searching for some true winter weather, head into the mountains and explore the areas around Suches and Aska. The roads stay open even in the snow, and these are some of the highest elevations in the state which offer lots of waterfalls and crystal-clear streams."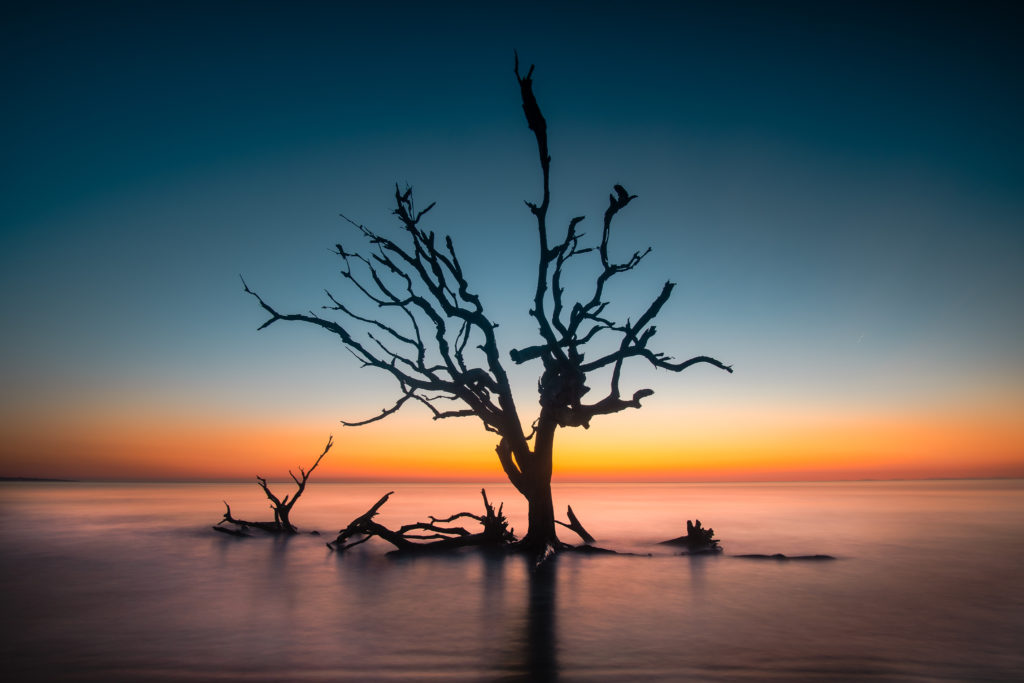 Though winter may not host the pastel blossoms of spring or refreshing swimming holes of summer, you can still find beauty within its harshness if you reframe the quiet and monochromatic atmosphere as a restful slumber for nature's intricate ecosystems. You can also attempt to escape the colder temperatures altogether by driving farther south to the coast, where Jekyll Island, with its eerie Driftwood Beach, and Cumberland Island, with its wild horses and historic ruins, offer remote yet close getaways. 
"If you want to do something a little less traditional, then spend a weekend paddling around in the Okefenokee Swamp, where there are more alligators than people—seriously, there are over 12,000 alligators! Or you can check out Providence Canyon, which is really cool and makes you feel like you are somewhere in the Southwest."Pre-production is already underway for Greer's next book, Naturally Georgia, which Globe Pequot will release in 2022. Focusing purely on images this time around, Greer intends to spend the next full year scouting and shooting destinations so that the book can reflect the state's range of seasonal changes. A preview of Naturally Georgia will take the form of enlarged photographs at Greer's first solo exhibition at the Oconee Cultural Arts Foundation at the end of next year.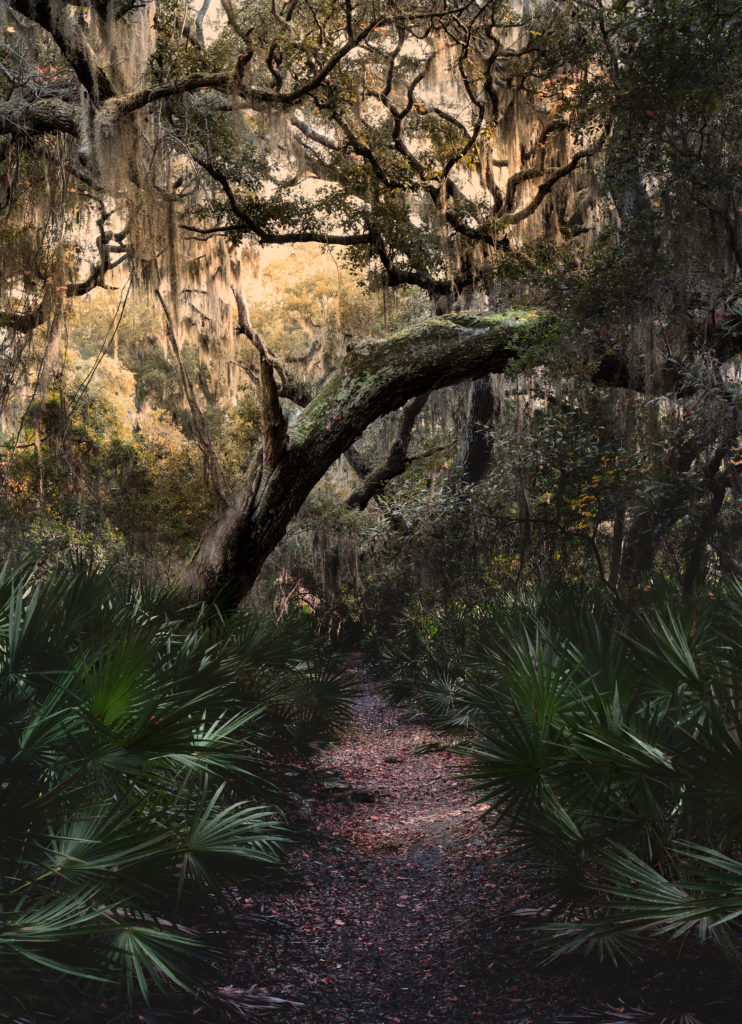 Like what you just read? Support Flagpole by making a donation today. Every dollar you give helps fund our ongoing mission to provide Athens with quality, independent journalism.