Sometimes the most effective documentaries are those that abandon academic formalities and opt to allow a more subjective impression of a precise place in time. Throughout his pair of Athens Rising films—now available to stream for free through athensrising.com—local filmmaker James Preston introduces a handful of figures who collectively build an overarching story through eclectic vignettes and interviews. Never needing to wax nostalgic about the music and arts scene as it was 40 years ago, Athens Rising brings the here and now to the forefront.
Athens Rising: The Sicyon Project (2018) presents a well-rounded crash course through the town's various scenes—music, stand-up comedy, dance, food, visual art and performance—by visiting The Pity Party, engineer Joel Hatstat, Jesse Mangum of Glow Recording Studio, Peepa Show, Volumes Hip Hop, Krakin Jokes, artist and activist Broderick Flanigan, AthFest, Heirloom Café, Small Box Series and poet Celest Divine. Further investigating the creative class, Athens Rising 2: Transmittance (2019) highlights Avid Bookshop, ATHICA, Nuçi's Space, Mokah and Knowa Johnson, Canopy Studio, Lyndon House Arts Center, Wild Rumpus and chef Peter Dale. Beautifully shot and cleverly edited, the degrees of separation between subjects seem to become smaller and smaller as the films move along. Athens may be a tiny town, but the overlapping, personal histories of its inhabitants run deep.
"The first film is all about individuals or very small groups of people with minimal resources who woke up one day and started something because they wanted to see it in their community," says Preston. "The second zooms out a bit to look at the nonprofits and businesses that make up and support our creative community, and what we can accomplish when we can come together. Both films are just a tiny glimpse at our community, and there are so many amazing stories that didn't make it into either. I'm certain I could make 20 of these and still have left out dozens of amazing Athenians."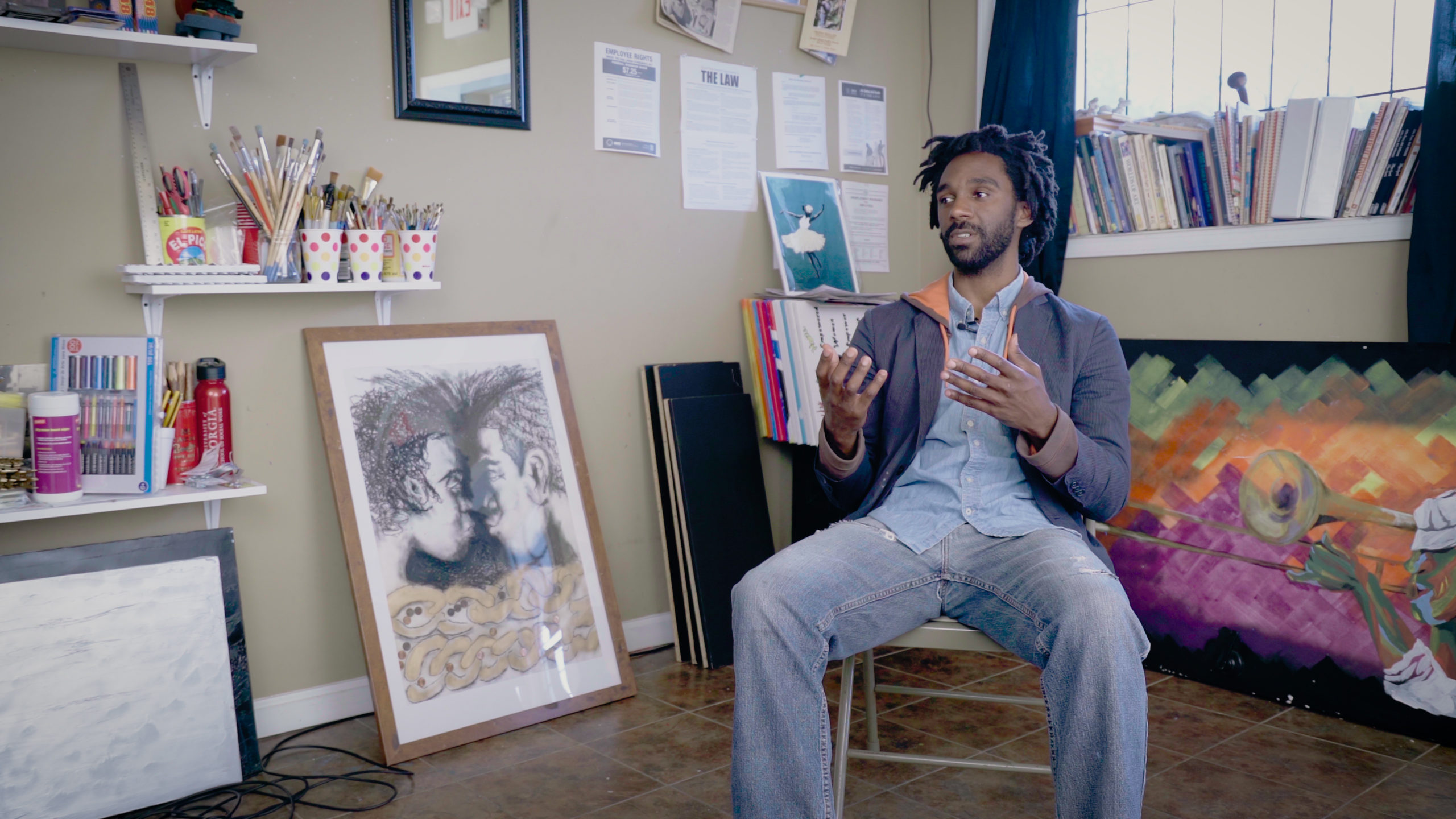 Preston's decision to release his films during a pandemic was partly to increase accessibility among an audience sheltering in place, but he additionally hopes to motivate viewers to take an active part in financially sustaining the individuals and institutions that help preserve Athens' distinct sense of character in an increasingly hegemonic world. Local artists and musicians typically self-fund their own projects, and as their wallets become lighter, so will their creative output. Galleries and nonprofits will face severe limitations on their future programming, too, if membership dues, donations and grants all evaporate. As a solution, Preston includes a handy list within the video descriptions that compiles several local relief efforts—the Garrie Vereen Memorial Emergency Relief Fund, Athens Virtual Tip Jar, Classic City Love, Athens Works Initiative and the Athens Area Community Foundation's COVID-19 Community Response Fund—as well as direct links to several of the films' subjects.
"I think discomfort is always where opportunity lies. Janet Geddis spent four years trying to get Avid Bookshop open after the financial crisis, and opened on a shoestring budget. The idea of Nuçi's Space sounded straight-up crazy to people 20 years ago, when Bob Sleppy was a bartender and gigging musician. The Athens Anti-Discrimination Movement was started by Mokah and Knowa Johnson in response to that horrible General Beauregard's debacle," says Preston. "I believe that the artists, nonprofits and businesses we'll all herald in a decade will be formed in our current discomfort. Those ideas are being born right now, and it's our job to be the community that makes those ideas possible. Which is why it's more important than ever to support our creative community."
In addition, Preston plans to release two different video series based off of a pair of "Arts in Community" panel discussions that were funded by the Athens Cultural Affairs Commission last year. Scheduled for Apr. 29, "How to Build Organizations for Change in Athens" spotlights Mokah Jasmine-Johnson of AADM, Bob Sleppy of Nuçi's Space, Ann Woodruff of Canopy Studio, and Rashe Malcolme of Rashe's Cuisine and The Culinary Kitchen of Athens. Set for May 6, "How to Start a House Show in Athens" features segments with Kelly Petronis of Krakin Jokes, Taylor Chicoine of The Pity Party, Sam Lipkin of Volumes Hip Hop, and Montu Miller of AthFactor Entertainment.
It'll be awhile, of course, before people can responsibly or comfortably gather again, but quarantine isn't a bad time to daydream about how you want the future to look.
Like what you just read? Support Flagpole by making a donation today. Every dollar you give helps fund our ongoing mission to provide Athens with quality, independent journalism.