TV Gallery: Unrestricted by physical white walls, TV Gallery is a newly established virtual space promoting contemporary artists from the Southeast and beyond. Created by Tatiana Veneruso, former director of the Athens Institute for Contemporary Art, the gallery takes advantage of social media platforms to explore new methods of sharing artwork with a much wider audience than is possible through brick-and-mortar galleries.
The project first planted roots on Instagram at @teeveegallery and recently made a soft launch at tatianaveneruso.wix.com/tvgallery, with links to more than 20 artists who have been featured so far, including Alea Hurst, Nick Madden, Manda McKay, Jacob Wenzka and Lindsay Troutman,
"My goal is to help promote artists," says Veneruso. "On a local level, it gives the arts community another 'venue' to show their work, since we have so many more artists than venues. I'm not charging a fee or any commission, just offering my knowledge and connections to get people more exposure. It keeps me involved with the arts community, and I wanted a way to support artists even if I didn't have a physical venue."
Veneruso plans to organize pop-up exhibitions at various venues throughout the year, with the first taking shape as a group show of artists who have been included on the feed. A considerably inclusive project, all media is welcome and interested artists are encouraged to send high-resolution JPEGs of their work to tvartgallery@gmail.com.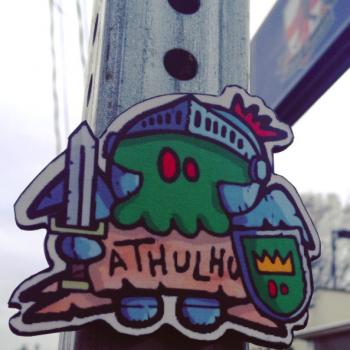 Free Art Friday Athens: All around the world, tiny pieces of artwork are hidden in public spaces for lucky passersby to take home as their own, no strings attached, as part of the Free Art Movement. The Free Art Friday Atlanta (#FAFATL) community is one of the most active, with hundreds of pieces being circulated each month.
Though there have been a few Athenians like @magic8ball_athens and @somethingsweet_ath sporadically hiding artwork for a while, several core members of the Atlanta crew are aiming to elevate interest by concentrating their efforts in Free Art Friday Athens (#FAFATH) every Friday throughout April, with the hopes that the project will continue sustaining itself.
There are currently more than 40 confirmed artists—mostly from Atlanta, with a handful of locals, including @athulhu, @coffeemonsterathens and @capsandrobots—who will hide works during this giant scavenger hunt. Local artists interested in participating should independently distribute their pieces around town, then post pictures to Instagram with the hashtag #FAFATH as clues on where to find them. Art lovers hoping to hunt down the works should check updates under the hashtag and post a comment to notify others if they get to the piece first. Keep your eyes peeled for palm-sized paintings on telephone poles and clay creatures lurking on windowsills.
MFA: Every spring, the Georgia Museum of Art debuts a new wave of graduating master of fine arts students from UGA's Lamar Dodd School of Art through the "Master of Fine Arts Degree Candidates Exhibition." Representing the culmination of each artist's academic training as well as their introduction to the post-college art world, the exhibition is part of a longstanding tradition that dates back to collaborations between artist Lamar Dodd and museum founder Alfred Holbrook.

This year features artwork by Michael Benedetti, Ryan McCullough and Saegan Moran (printmaking); Heather Foster, Drema Montgomery, Michael Ross and Spence Townsend (painting and drawing); Miranda Maynard, Erin Mazzei, Yongxi Wang and Janelle Young (photography); Courtney McCracken (sculpture); Aaron Obenza (ceramics); Vivienne Varay (jewelry and metals); and Lu Yang (interior design).
An opening reception will be held Friday, Apr. 8 from 6–9 p.m. An Artful Conversation, led by education specialist Brittany Ranew, will offer an in-depth discussion of selected works Wednesday, Apr. 13 from 2–3 p.m. During MFA Speaks on Thursday, Apr. 14 at 5:30 p.m., each of the candidates will take three minutes to present their own work. On view through Sunday, May 1, the exhibition will also be highlighted during Museum Mix with DJs Lunar Landers and Jack Jigglez on Thursday, Apr. 21 from 8 p.m.–12 a.m.
Athens Art Prints: Photography boutique Pixel & Ink recently unveiled its latest endeavor, athensartprints.com, an online gallery offering purchasable prints of local artwork. The website launched with 130 pieces by 32 artists, and co-owners Carolyn Crist and Laulea Taylor don't have any intentions of slowing down. The duo hope to eventually grow the project into an all-inclusive catalog of local artists complete with written profiles.
"Many amazing Athens artists either sell their originals for way less than they are worth, or don't sell at all because what they are worth is more than anyone in town can afford. Plus, there isn't a great venue for people to visit when they want to buy a print for their walls or just browse through a variety of local art," says Crist. "The solution: Sell your art for what it's worth by making endless prints you can sell at an affordable price."
This is where Pixel & Ink steps in. Between capturing a detailed and color-matched image of artwork, printing physical copies and paying consignment fees to retail stores, investing in high-quality prints can be an expensive, often fruitless process for independent artists. Using a print-on-demand business model, however, Pixel & Ink is able to eliminate overhead costs by only printing once customers have selected their desired artwork and size. Artists are able to set their own predetermined profit, and the shop earns money by adding on a printing fee rather than charging the artists consignment fees.
Styles differ greatly, with the current roster including the likes of Cameron Bliss, Cindy Jerrell, Jeremy Kiran Fernandes, Jill Carnes and Will Eskridge. The criteria for accepting new artists is that applicants must live within 20 miles of Athens and demonstrate the ability to self-promote. Artists interested in selling their prints should email pixelandinkphoto@gmail.com.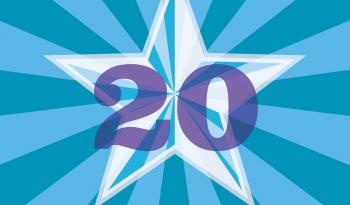 AthFest Theme Artist: Local colorist and pattern designer Lou Kregel has been officially named as the theme artist of the 2016 AthFest Music & Arts Festival and AthHalf Half Marathon. Her design, a re-appropriation of one of her Constructivist-style patterns, will be used on the event websites, merchandise, signage and as cover art of the 20th-anniversary AthFest two-CD set.
Kregel's boldly colored geometric designs can be seen all over town—as murals at businesses including Ted's Most Best and Vic's Vintage, as rugs and paintings in private homes and as coffee mugs and phone cases in the hands of Athenians. Since 2007, she has painted close to 75 large chrysanthemums on the exteriors of local buildings and fences.
Each year, a theme artist selection committee begins with a list of about a dozen local artists, then narrows down the names to three or four professionals. The committee then reaches out to commission theme concepts, and selects a final artist after reviewing their ideas.
Be on the lookout for Kregel's patterns at AthFest, held Friday, June 24–Sunday, June 26, with affiliated events beginning Wednesday, June 22. Proceeds benefit AthFest Educates, a nonprofit dedicated to advancing music and arts education for local youth.
Like what you just read? Support Flagpole by making a donation today. Every dollar you give helps fund our ongoing mission to provide Athens with quality, independent journalism.