ACE/FRANCISCO GALLERY & OX FINE ART (675 Pulaski St., Suites 1500 and 1700) The two galleries present "Hearts in Repair: The Necessity of Seduction," an exhibition by Birmingham artist Karen Graffeo. Through May 20.
ARTWALL@HOTEL INDIGO ATHENS (500 College Ave.) Nancy Everett's solo show "Classic Inspirations" includes paintings that celebrate Athens and the Southeast. Through July.
ATHENAEUM (287 W. Broad St.) This final thesis exhibition celebrates the graduating class of MFA students: AJ Aremu, Mickey Boyd, Zahria Cook, J Diamond, Shaunia Grant, Chad Hayward, Huey Lee, Jason Rafferty, Rachel Seburn, Ethan Snow and Lee Villalobos. Through May 11.
ATHENS-CLARKE COUNTY LIBRARY (2025 Baxter St.) "History with Chutzpah: Remarkable Stories of the Southern Jewish Adventure 1733–Present" is a traveling exhibit from the William Breman Jewish Heritage Museum. Through May 7.
ATHENS INSTITUTE FOR CONTEMPORARY ART: ATHICA (675 Pulaski St.) "Solo: New Works by Heather Deyling" includes colorful and playful sculptures, wall works and installations inspired by research and observation of natural forms, eco-fiction and climate change. Through May 7.
ATHICA@CINÉ GALLERY (234 W. Hancock Ave.) "Inner Forms: Paintings by Joe Leone" reflects the artist's love for nature and organic process of blending colors and textures directly on the canvas. May 1–June 25.
CARTER-COILE COUNTRY DOCTORS MUSEUM (111 Marigold Lane, Winterville) The Charles and Kim Burch Medicine Garden contains 19 non-toxic plants which were cultivated for medicinal use in Georgia between 1870–1940. The inaugural rotating exhibit "I'm Not a Doctor But I Play One on TV" takes a look at the most famous country doctor roles from TV, film and print media through artifacts and archival material. Through July 15.
CLASSIC CENTER (300 N. Thomas St.) Classic Gallery 1 shares "Flourish," an exhibition of artists inspired by the botanical world including Dallis Foshee, Mary Mason Sams, Marisa Mustard and Zahria Cook. Classic Gallery 2 shares "Works by Bess Carter," a series of brightly painted interior spaces.
FLICKER THEATRE & BAR (263 W. Washington St.) Artwork by Bernadine Sears. Through Apr. 29. • Artwork by Annelie Klein. Through May 27.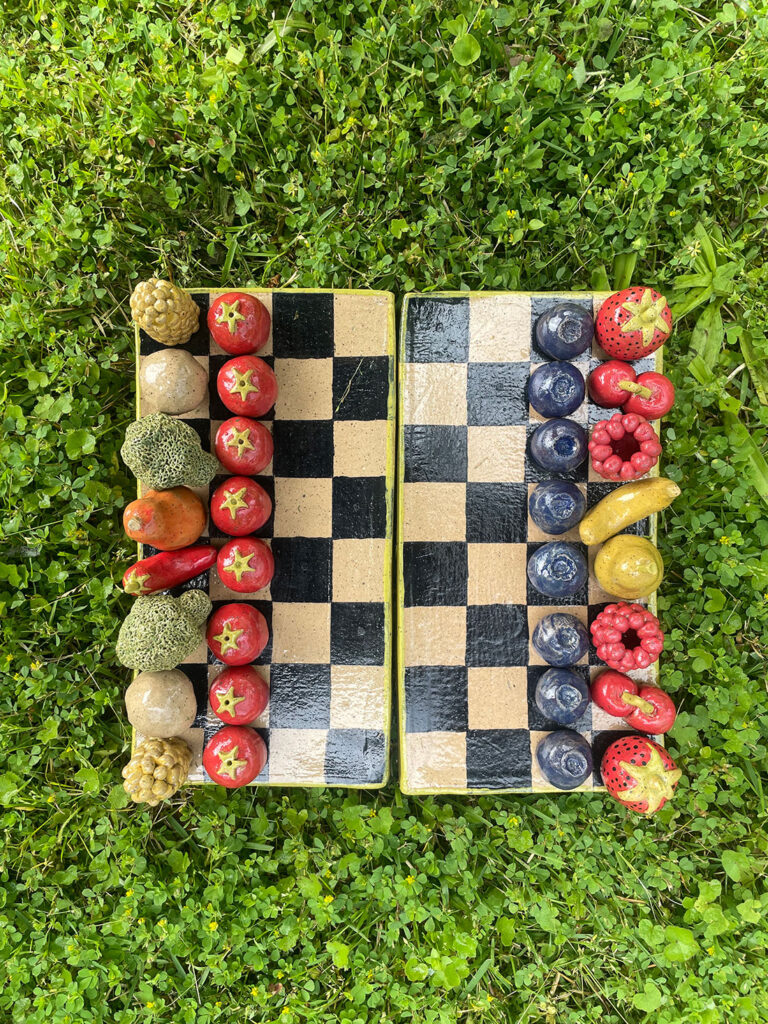 GEORGIA MUSEUM OF ART (90 Carlton St.) Spanning the 18th century to the present, "Object Lessons in American Art" features over 100 works of Euro-American, African-American and Native American art from the Princeton University Art Museum's collection. Through May 14. • "In Dialogue: Henry Ossawa Tanner, Mentor and Muse." Through June 18. • "Art is a form of freedom" is a collaborative project through which incarcerated women at the Whitworth Women's Facility selected works for an exhibition and wrote prose and poetry in response to the pieces. Through July 2. • "Decade of Tradition: Highlights from the Larry D. and Brenda A. Thompson Collection." Through July 3.
GLASSCUBE@INDIGO (500 College Ave.) Zane Cochran presents "Aurora," a sculptural interpretation of the aurora borealis using 3D geometric figures and lights.
HENDERSHOT'S ( (237 Prince Ave.) Nirvinyl Album Art presents "Tax Season Session" featuring free and reduced rate canvas album art prints from the Beatles, Led Zeppelin, Moody Blues and more. Through mid-May.
JITTERY JOE'S DOWNTOWN (297 E. Broad St.) Nico Isaac presents "Out of the Woods," an homage to Athens through 16 photographs capturing wildlife, natural forests, luminous water and other details in landscapes. Through April.
JITTERY JOE'S FIVE POINTS (1230 S. Milledge Ave.) Recent abstract paintings by Tom Hancock. Through April. • Stuart Libby shares a variety of oils on paper, photography and watercolors. Artist reception May 7, 5–7 p.m. On view May 3–31.
JUST PHO… AND MORE (1063 Baxter St.) Susan Pelham's collages are influenced by Magic Realism, Surrealism, fairy tales and nursery rhymes. Through May.
LYNDON HOUSE ARTS CENTER (211 Hoyt St.) "Resilient Civic and Musical Life: Ware-Lyndon House Enslaved and Descendant Stories" includes a film; reading room of books relevant to the African-American experience in art, music and heritage; and a visual timeline relating a fuller and more truthful story of the property and its inhabitants. On view Thursdays–Saturdays. • Juried by Maria Elena Ortiz, curator at The Modern in Fort Worth, TX, the 48th Juried Exhibition features 154 works by 107 local artists. Through May 6. • "Breathing Room" presents artwork by 16 past and present employees of R. Wood Studio, such as Amanda Burk, Kristen Bach, Rinne Allen, David Barnes, Michele Dross and Lou Kregel. Artist reception May 18, 6–7:30 p.m. Currently on view through June 8. • "The Green Life Art Contest" is an annual contest geared towards K-12 students that presents artwork inspired by environmental education and sustainability. Closing reception Apr. 29, 2 p.m. • Collections from our Community presents typewriters from Mike Kilpatrick, Tatiana Veneruso, Mike Landers and Lauren Fancher. Through July 1.
OCONEE COUNTY LIBRARY (1080 Experiment Station Rd.) The University of North Georgia Department of Visual Art presents student artwork in drawing, design, ceramics and painting. Through April.
OCONEE CULTURAL ARTS FOUNDATION (34 School St., Watkinsville) Visiting artist Leah Macdonald presents "Wax Flowers," a series of floral photo encaustic works. Through June 2. • "Bob Marable: Artist, Collector, Benefactor" features 35 paintings and drawings by one of OCAF's founding members. Through June 2. • The 28th annual "SouthWorks National Juried Exhibition" includes 86 works of art by 83 artists selected by Erin Dunn, curator of modern and contemporary art at the Telfair Museum in Savannah. Through June 2.
ODUM SCHOOL OF ECOLOGY GALLERY (140 E. Green St.) Natural science illustrator C Olivia Carlisle shares insect, botanical and ecosystems illustrations using graphite, carbon pencil, watercolor, acrylic, ink, color pencils and Adobe Photoshop. Through May.
THE ROOK & PAWN (294 W. Washington St.) "Comic Relief" features 22 Athens artists including Sierra Kirsche, Nyala Honda, Kendall Rogers, Mike Groves, Milk Tooth and A.M. Rodriguez. Through June 10.
TIF SIGFRIDS (393 N. Finley St.) Massachusetts-based artist Nora Riggs presents "Creampuffs of Passage," a collection of paintings depicting scenes and objects from everyday life in surreal settings. Through May 13.
UGA SPECIAL COLLECTIONS LIBRARIES (300 S. Hull St.) "Unequal by Design: Housing in Georgia and America" draws upon historic government documents, photographs, historic newspapers and other records to trace the evolution of housing policy, tackling issues such as zoning, gentrification and suburbanization. Through May 26. • "A Chance to Play: Title IX and Women's Athletics at UGA" celebrates 50 years of women's sports at UGA. Through May. • "Freemasonry in Georgia: Ideals, Imagery and Impact" presents items that demonstrate the ambitions and tensions that existed within the secret society. Through July 7.
UNITARIAN UNIVERSALIST FELLOWSHIP OF ATHENS (780 Timothy Rd.) On view in the Claire and Robert Clements Gallery, "Resonations: Marriage of Photography and Poetry" is a collaborative exhibition that pairs photographs by Lee Reed with poems by Clela Reed. Open Sunday mornings or by appointment at 706-546-7914 through June 25.
WINTERVILLE CENTER FOR COMMUNITY AND CULTURE (371 N. Church St., Winterville) "The Marigold Festival Poster Contest Exhibit" shares artwork by local artists alongside this year's featured artist, Miranda Bellah. Through June 16.
Like what you just read? Support Flagpole by making a donation today. Every dollar you give helps fund our ongoing mission to provide Athens with quality, independent journalism.