ACC LIBRARY (2025 Baxter St.) On view in the Quiet Gallery, Elinor Saragoussi's "Moments of Reprieve" includes large-scale felt works and watercolor illustrations. Through Mar. 6.
ARTWALL@HOTEL INDIGO ATHENS (500 College Ave.) Curated by Lilly McEachern, "Crooked" features work by Andrae Green, Craig Coleman and Jess Machacek. Through Apr. 11.
THE ATHENAEUM (287 W. Broad St.) Stockholm-based artist Lisa Tan's video work, "Dodge and Burn 2017–2020 July 4," documents three consecutive failed attempts at filming fireworks on the 4th of July from the vantage point of a passenger on a commercial airliner destined for Los Angeles. Through Apr. 2.
ATHENS INSTITUTE FOR CONTEMPORARY ART: ATHICA (675 Pulaski St.) The 2022 "Members' Showcase" spotlights artists who support the gallery through memberships. Through Mar. 27.
AURUM STUDIOS (125 E. Clayton St.) Margaret Agner presents a collection of pastels, many of which were created in the company of the Athens Plein Air painters.
DODD GALLERIES (270 River Rd.) ​​"The Black Artists Alliance Juried Exhibition" creates a devoted space of visibility and presents works by Black UGA students AJ Aremu, Jaci Davis, William Evans, Jacob Hoover, Amari Mitnaul and Temple Douglass. • The 30th installation of the "2022 Science and Medical Illustration Exhibition" includes work from undergraduate students in Science Illustration at UGA and graduate students in Medical Illustration at Augusta University. • "Stacks on Stacks" presents the work of three artists from the Carolinas working in abstraction–Mark Brosseau, Martha Clippinger and Susan Klein. • Huey Lee's "Entangled Memories" features manipulated works that explore his relationship to objects as a way to better interpret his lived experience. All shows run Mar. 3–31.
CLASSIC CENTER (300 N. Thomas St.) "Hello, Welcome!" presents abstract worlds by Maggie Davis, Jonah Cordy, Carol MacAllister and Jason Matherly. • "Classic City" interprets the city of Athens, GA through the works of James Burns, Sydney Shores, Thompson Sewell and Allison Ward.
FLICKER THEATRE & BAR (263 W. Washington St.) Artwork by Mark Dalling. Through March.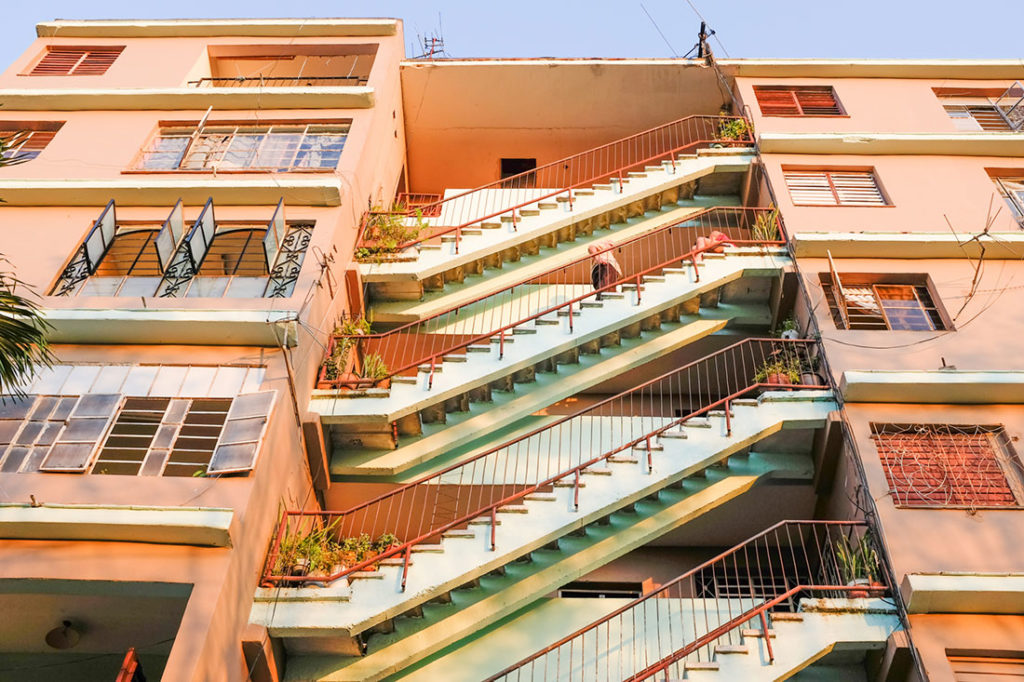 GEORGIA MUSEUM OF ART (90 Carlton St.) "Wealth and Beauty: Pier Francesco Foschi and Painting in Renaissance Florence." Through Apr. 24. • "Lou Stovall: Of Land and Origins" features selected works by the printmaker who is the 2022 recipient of the museum's Larry D. and Brenda A. Thompson Award. Zoom Lecture held Mar. 3, 5:30 p.m. Through May 29. • "In Dialogue: Views of Empire: Grand and Humble" displays two print collections that create a conversation about what it meant to be a working-class citizen in mid-19th-century Russia. Through Aug. 21. • "Jennifer Steinkamp: The Technologies of Nature." Through Aug. 21. • "Graphic Eloquence: American Modernism on Paper from the Collection of Michael T. Ricker." Mar. 5–Sept. 4.
GLASSCUBE@INDIGO (500 College Ave.) Zane Cochran presents "Aurora," a sculptural interpretation of the aurora borealis using 3D geometric figures and lights.
HEIRLOOM CAFE (815 N. Chase St.) Inspired by the absence of travel during the pandemic, Kristen Bach's photo collection, "When We Traveled," revisits the people, colors, textures and environments the artist's family encountered in past years. Through May 2.
LYNDON HOUSE ARTS CENTER (211 Hoyt St.) AJ Aremu presents a large-scale installation for "Window Works," a site-specific series that utilizes the building's front entrance windows for outdoor art viewing. • Curated by Maria Elias as part of the Guest BIPOC Curator program, "Dignos y sin Barreras" ("Dignified and without Barriers") explores identity, body issues and mental health through the works of Alondra Arévalo, Bianca Becerra, Jorge Rocha and Elias. Through Mar. 12. • "Be Careful What You Get Good At: Collages by Tommy Kay" shares works from an obituary collage project the artist began in the mid-'90s. Through Mar. 12.  • In 1972, Gwendolyn Payton was denied a studio art degree from Mercer University after her works were deemed too controversial. "Excerpts from Faith of a Dreamer: Artworks by Gwendolyn Payton" shares some of those paintings as well as recent works. Through Mar. 12. • Collections from our Community presents Oliver Domingo's vinyl collection of instrumental library music from the '60s–'80s. Through Mar. 12. • Curated by Miranda Lash of the Museum of Contemporary Art Denver, the 47th annual Juried Exhibition includes 160 works of drawing, metal work, painting, photography, sculpture, video and more. Artist talks held Mar. 17, Apr. 21 and May 19 at 6 p.m., plus Apr. 2 and Apr. 23 at 2 p.m. On view Mar. 3–May 21.
OCONEE CULTURAL ARTS FOUNDATION (34 School St., Watkinsville) The gallery hosts a show of students attending various local elementary, middle and high schools in celebration of Youth Art Month. Opening reception Mar. 4, 4–6 p.m. Through Mar. 26.
STEFFEN THOMAS MUSEUM OF ART (4200 Bethany Rd., Buckhead) "A Feminine View of Brotherhood" features the works of InKyoung Choi Chun, Hannah Israel, Jennifer Mack-Watkins and Dayna Thacker. This show touches on Steffen Thomas' philosophy of inclusion, harmony and hopes for a better future. Through Apr. 2.
TIF SIGFRIDS (393 N. Finley St.) Tif Sigfrids reopens in its new location with a solo show of works by Thomas Dozol. Through Mar. 26.
TINY ATH GALLERY (174 Cleveland Ave.) The Athens Metal Arts Guild presents a jewelry and metalworks exhibition featuring 12 artists. Opening reception Mar. 6, 2–5 p.m. Instagram Live talk held Mar. 9, 7:30 p.m. Open Third Thursday, Mar. 17, 6-9 p.m. On view by appointment through March.
UGA SPECIAL COLLECTIONS LIBRARIES (300 S. Hull St.) The new Ted Turner Exhibition Hall and Gallery showcases CNN founder and environmentalist Ted Turner's life and legacy through memorabilia, photographs and other items. • "Not Only for Ourselves: The Integration of UGA Athletics" celebrates the 50th anniversary of integration of the Georgia Bulldogs football team. Through Spring 2022. • "At War With Nature: The Battle to Control Pests in Georgia's Fields, Forests and Front Yards" includes 3D models of insects alongside newspaper articles, government documents and photos to take viewers through the entomological and horticultural wars that Georgians have waged in their own yards, as well as the environmental, ecological and public health concerns related to pests and eradication efforts. Through May 27. • "Frankie Welch's Americana: Fashion, Scarves and Politics" explores the life of the designer and entrepreneur who, in addition to producing thousands of custom scarves, had many connections to presidential politics, Georgia and UGA. Lecture on "Camelot to Counterculture: Clothing & Society in the 1960s" held Mar. 3, 6 p.m. Family Day held Mar. 26, 1–4 p.m. Gallery tour held Apr. 5, 2 p.m. Through July 8.
Like what you just read? Support Flagpole by making a donation today. Every dollar you give helps fund our ongoing mission to provide Athens with quality, independent journalism.