Christmas always comes late for political junkies in Georgia. The state legislature convenes Monday, Jan. 11, which means it's once again time to embrace the crazy.
State legislators are predicting a short session, and the two biggest issues they'll be dealing with are casino gambling and education funding reform. But, as always, expect them to get sidetracked by grandstanding on hot-button issues. Abortion? Ban it. Guns? Everywhere! English? Already Georgia's official language, but let's make it somehow even more official. Religious freedom? For those who dislike gay marriage, yes; for Muslims, not so much. It is an election year, after all.
Tom Crawford's column Capitol Impact has you covered. In addition, here's a look at some of the mostly local issues Athens-Clarke County commissioners asked the city's legislative delegation to tackle when they met last month. They may not be as sexy, but they matter.
Election Dates: After a costly December 2012 judicial runoff that approximately eight people voted in, legislators moved nonpartisan elections from November to May. As an unintended consequence, the law moved ACC mayor and commission elections to May as well, which led to a dropoff of more than 50 percent in the number of voters who participated in local elections.
Ever since then, local officials have been trying to convince the delegation to work to move our nonpartisan races for local office back to November. "It's best for democracy to have elections when most people vote," Mayor Nancy Denson said.
Unfortunately for us, other unified governments with nonpartisan elections have resisted the change. "Where I hit the wall last time was the Augusta delegation," Sen. Bill Cowsert (R-Athens) said. "We have to persuade legislators from other parts of the state as well."
In the past, Augusta Republicans have wanted to keep their local elections in May, believing that they stand a better chance of winning if those elections are held in conjunction with partisan primaries. But that delegation is "undergoing a transition" with newly elected members taking office, and they may be more amenable, said Rep. Chuck Williams (R-Watkinsville).
Commission Districts: This old chestnut. You may recall that, four years ago, party-switching former Rep. Doug McKillip foisted his own map of commission districts upon Athens over the objections of commissioners and many citizens. That map did not, as McKillip and allies in the African American community said they intended, result in an increase in conservative and minority representation on the commission. (In fact, the number of African Americans dropped from two to one when Melissa Link succeeded George Maxwell, while the number of Republicans remains zero.) McKillip's Rorschach-shaped districts (a plane! a dinosaur!) lumped together extremely disparate neighborhoods—for example, splitting Boulevard and Cobbham from Normaltown and combining them with Rocksprings—and were confusing to voters.
By law, the legislature is in charge of approving county (though not city) maps after each Census. ACC Attorney Bill Berryman's ingenious idea is simply for the state to consider the unified government a city rather than a county so we can draw our own maps. But delegation members didn't display any more interest in revisiting this issue than they have in the past.
Downtown Grocery Store: This has become the white whale of local politics. Everyone wants a downtown grocery store—and the guy who's redeveloping St. Joseph Catholic Church has promised us one. Another downtown development, Georgia Heights at the corner of Lumpkin and Broad streets, was supposed to have a grocery store, too, but a CVS is opening there instead.
Three years ago, Williams and Reps. Regina Quick (R-Athens) and Spencer Frye (D-Athens) pushed through a law removing restrictions on the retail sale of alcohol near college campuses. However, a state law passed last year mandates that grocery stores be at least 10,000 square feet—an obstacle to attracting an urban grocery store, which are often smaller. The minimum size was intended to keep convenience stores that primarily sell beer and wine away from schools.
Commissioners want that law repealed. "Let this be a local decision, and the local people will take the heat for it," Commissioner Andy Herod said.
Medicaid Expansion: Traditionally, out of fear of antagonizing their more conservative counterparts at the state level, ACC's generally more liberal local officials have held their tongues in regard to contentious statewide issues, preferring to focus on issues of purely local concern. Emboldened by the progressive political group Athens for Everyone, though, this year the commission is actively pushing for the state government to accept federal funding to expand Medicaid, the health insurance program for the poor.
Currently, about 650,000 Georgians fall into the "Medicaid gap"—they don't earn enough money to afford private insurance, even with government subsidies, but neither do they qualify for Medicaid. That figure includes 8,000 Athenians, according to Athens for Everyone.
Health care experts cite resistance to expanding Medicaid as a primary reason why five rural hospitals in Georgia have closed in recent years, while others are scaling back services like labor and delivery. The CEO of Athens Regional has said the failure to expand Medicaid is part of what led it to seek a partnership with the Piedmont system of Atlanta.
"If we expand Medicaid, we can help these hospitals that are failing and create a lot of jobs, in addition to helping our citizens," Commissioner Jared Bailey told legislators.
Ever since the Affordable Care Act passed, Gov. Nathan Deal has maintained that Georgia can't afford to expand Medicaid, even though the federal government will pick up the whole tab for three years and 90 percent thereafter (and, as Commissioner Melissa Link noted, we're already paying taxes to pay for it but not seeing any of the benefit). With Deal's blessing, the Republican-dominated legislature took over the authority to decide on Medicaid expansion in 2014. While it's been a non-starter for years, Williams told Flagpole that he's become optimistic a compromise can be reached—perhaps a hybrid program like those in Kentucky and Arkansas.
Taxis: Regulating taxis under the unique demands placed on them in Athens has been an issue that's vexed commissioners for many years. A new state law mainly aimed at creating a level playing field between cabs and ride-sharing apps like Uber has made things even harder.
The law requires all taxis to be metered by 2017. In Athens, though, cab companies deal with high demand on Thursday, Friday and Saturday nights by piling several groups of people with different destinations into one large van and charging them a flat fee.
"You have people downtown who need to get home and aren't driving their cars for obvious reasons, and Uber isn't picking up the slack," Berryman told legislators.
The law also prohibits local governments from conducting safety checks on taxis, and ACC officials want that authority back. "There is a possibility of a large-casualty accident with one of these high-capacity vans," Berryman said.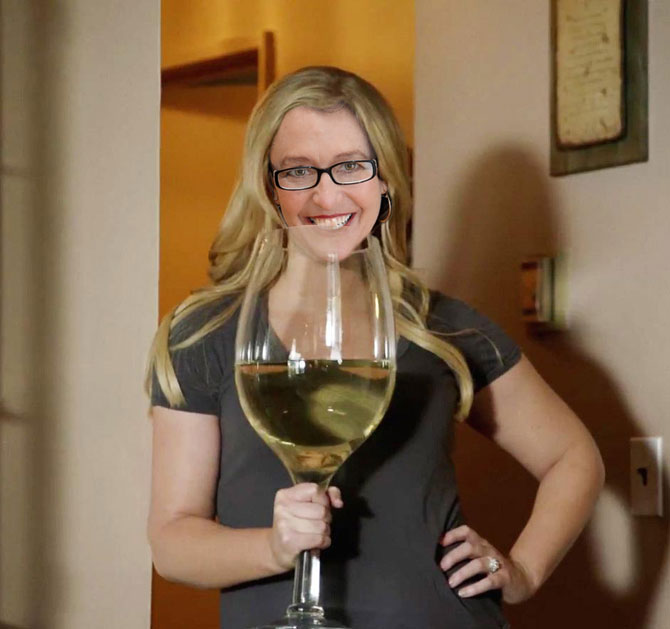 Photo Credit: Comedy Central. Photo Illustration by Larry Tenner.
Brunch Bill: If Commissioner Allison Wright gets her way, you'll be able to start sucking down bloody marys a few hours earlier on Sundays. This would benefit restaurants (and servers and bartenders) by perhaps boosting a few checks before 12:30 p.m. on the Lord's Day.
"What time do you want to move them to?" Sen. Frank Ginn (R-Danielsville) asked Wright.
"10:30? 9:30? How about 8:30?" Wright replied.
A bill to move up the start time for boozing on Sundays to 10:30 a.m. (the same time as the other six days of the week) passed the House last year but stalled out in the Senate. It's still alive, though.
Pedestrian Safety: ACC Police Chief Scott Freeman, as his predecessor Jack Lumpkin did in the past, asked legislators to let city police use radar to enforce speed limits on neighborhood streets, a practice that's currently banned. Speeding through neighborhoods is "pretty bad," Link said. "That's the No. 1 complaint" from constituents. Ginn suggested speed humps, which are not always a good option—commissioners pointed out that they can damage cars, slow down emergency vehicles, cost $10,000 each and have to be replaced whenever a road is repaved.
In addition, Frye will take another crack at passing a law requiring motorists to stop for pedestrians waiting at a crosswalk. (Currently, they only have to stop for pedestrians who are already in the street.) Last year the bill got folded into another bill that would have allowed motorcyclists to run red lights if their bikes were too light to trigger a signal change. Gov. Nathan Deal vetoed it because he didn't like the motorcycle provision, not the crosswalk one.
Impact Fees: Commissioners also asked for greater power to force developers to pay for needed infrastructure improvements like sidewalks. "It's an issue of making people who created the problem fix it," Herod said.
Wetland Buffers: A Georgia Supreme Court ruling last year removed 25-foot state buffers from most wetlands, and Denson thwarted an effort to impose such buffers locally. Commissioners asked legislators to reinstate the state buffers that protected wetlands from runoff and pollution. "We're asking you to give those protections back to wetlands," Commissioner Jerry NeSmith said. "It's that simple."
"I'm sure it's something we'll be glad to look at," said Ginn, the newly appointed chairman of the Senate Natural Resources Committee.
Right Back Atcha: Ginn brought along Andrew Clyde, the owner of Clyde Armory, the gun store that looks like a fortress on Atlanta Highway, and complained about some stormwater and landscaping enforcement on the property. NeSmith, who represents Atlanta Highway, expressed sympathy and said he'd helped Clyde through the issues. He also reiterated his desire to change the zoning on Atlanta Highway to make it more Oconee County-esque.
Frye came equipped with his own goals that he presented to the mayor and commission. His day job is executive director at the Athens Area Habitat for Humanity, and many of those goals had to do with affordable housing:
• allowing smaller homes (the current minimum square footage is 1,000 in single-family neighborhoods and 650 in multi-family neighborhoods) and smaller lots.
• inclusionary zoning, a policy that requires developers to set aside units for middle- and low-income renters.
• encouraging accessory dwellings (in-law suites).
Others dealt with code enforcement in the wake of Ort's brush with serious jail time because he violated probation imposed after he was hit with some quality-of-life citations in 2014, including:
• "prevent the jailing of individuals for quality-of-life code violations."
• complaint-based code enforcement patrols (which I believe is already how it works most of the time).
• fining owners of multifamily properties where excessive 911 calls are made.
• validating tenants' claims against landlords before "moving forward with excessive action."
Like what you just read? Support Flagpole by making a donation today. Every dollar you give helps fund our ongoing mission to provide Athens with quality, independent journalism.