ACC LIBRARY (2025 Baxter St.) "Community Views Through the Eyes of Five Artists" includes works by photographer Kidd Fielteau, fashion designer Tabitha Fielteau, painter Briderick Flanigan, multi-media artist Par Ramsey and painter Mykeisha Ross. Through Sept. 18.
ACE/FRANCISCO GALLERY (675 Pulaski St., Suite 1500) "Ouida Williams: A New Perspective" shares large-scale work of late abstract painter Ouida Williams, who formerly used the gallery's space as her painting studio for 15 years. Opening reception Aug. 18, 6–8 p.m. Open by appointment through Sept. 10.
ATHENS INSTITUTE FOR CONTEMPORARY ART: ATHICA (675 Pulaski St.) Part of the gallery's "Solo Duo Trio" series, "Trio: Dana Jones, Sarah Hess and Jon Swindler" examines the use of found materials, abstraction and representation through different modalities and points of view. Opening reception Aug. 20, 6–8 p.m. Through Oct. 2.
ATHICA@CINÉ GALLERY (234 W. Hancock Ave.) Henry McEachern's exhibition, "Cross Sections at the Conundrum," is an installation consisting of dozens of small and colorful assemblages. Through Aug. 25.
CLASSIC CENTER (300 N. Thomas St.) "Hello, Welcome!" presents abstract worlds by Maggie Davis, Jonah Cordy, Carol MacAllister and Jason Matherly. • "Classic City" interprets the city of Athens, GA through the works of James Burns, Sydney Shores, Thompson Sewell and Allison Ward.
CREATURE COMFORTS BREWING CO. (271 W. Hancock Ave.) "A Day in the Woods" features artwork by Sarah Flinn, who has also installed a collection of "Garden Creatures" outdoors in the courtyard. Meet the Artist event held Aug. 28, 3–5 p.m. Currently on view through Sept. 4.
DODD GALLERIES (270 River Rd.) "Yevgeniya Baras & Pete Schulte" brings together the work of two artists to create a broader dialogue on abstraction, line and color as it coincides in contemporary painting and drawing. Aug. 17–Nov. 10.
FLICKER THEATRE & BAR (263 W. Washington St.) Artwork by Erin Cribbs. Through August.
GEORGIA MUSEUM OF ART (90 Carlton St.) "In Dialogue: Views of Empire: Grand and Humble" displays two print collections that create a conversation about what it meant to be a working-class citizen in mid-19th-century Russia. Through Aug. 21. • "Jennifer Steinkamp: The Technologies of Nature." Through Aug. 21. • "Graphic Eloquence: American Modernism on Paper from the Collection of Michael T. Ricker." Through Sept. 4. • "Kristin Leachman: Longleaf Lines" focuses on close-up views of the patterns and biology of the longleaf pine and its ecosystem. Through Feb. 5. • "Decade of Tradition: Highlights from the Larry D. and Brenda A. Thompson Collection." Through July 3.
GLASSCUBE@INDIGO (500 College Ave.) Zane Cochran presents "Aurora," a sculptural interpretation of the aurora borealis using 3D geometric figures and lights.
HEIRLOOM CAFE (815 N. Chase St.) Printmaker and book artist Taylor DiFonzo presents a collection of works. Through Aug. 29.
JITTERY JOE'S EASTSIDE (1860 S. Barnett Shoals Rd.) Susan Pelham's collages are influenced by Magic Realism, fairy tales, nursery rhymes and fables. Through August.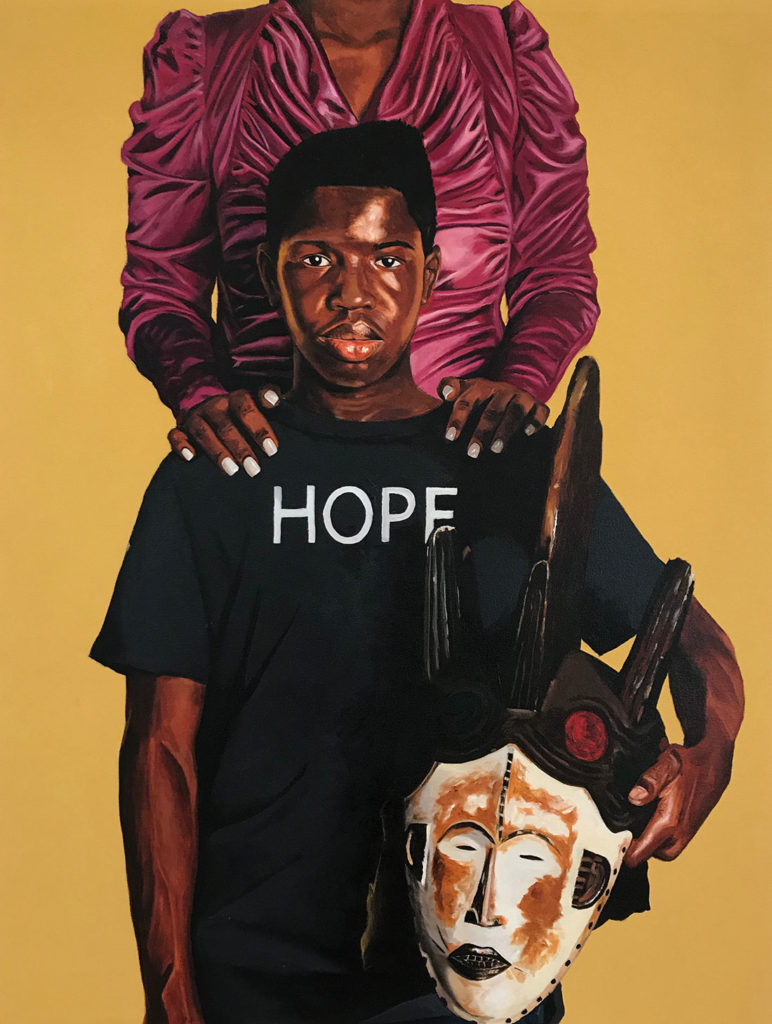 LYNDON HOUSE ARTS CENTER (211 Hoyt St.) "Picture This" features the artwork of 11 Georgia-based painters who focus on narratives. • "Maps, Landforms and River Rafts" is a series of art quilts by Cathy Fussell on view alongside works by her daughter, Coulter Fussell. Quilt talk Sept. 8, 6 p.m. Artist talk Sept. 9, 11 a.m. • "Robert Croker: At Random 2022" is a new suite of watercolors. • Jason Matherly's "For Heather: New Shaped Paintings" is a collection of color-block works installed against a painted ground. • Collections from our Community presents "Winfield & McNeal's Fleet," a collection of vintage Tonka Trucks and '70s Hot Wheels. • Margo Newmark Rosenbaum presents a selection of photographs from her book, Drawing with Light, as well as a collection of bright paintings. Through Oct. 7. • Mark Johnson and Zuzka Vaclavic share a collection of wood-fired ceramics. Through Oct. 7. • Cedric Smith presents a series of portraits for "Window Works," a site-specific series that utilizes the building's front entrance windows for outdoor art viewing. Reconfiguring playing cards of kings and queens, his portraits question the absence of Black figures in the country's graphic history. Through Dec. 21.
MASON-SCHARFENSTEIN MUSEUM OF ART (567 Georgia St., Demorest) A special exhibition of contemporary works from the museum's permanent collection includes works by Howard Finster, Kenneth Woodall, Allison Spence, R.C. Gorman, Ron Meyers, Chris Aluka Berry, Bud Lee and more. Through Aug. 18.
OCONEE COUNTY LIBRARY (1080 Experiment Station Rd.) Landscape photographer Chris Greer is co-host of the TV show "View Finders" and author of the books Georgia Discovered: Exploring the Best of the Peach State and upcoming title Naturally Georgia: From the Mountains to the Coast. Through August.
ODUM SCHOOL OF ECOLOGY GALLERY (140 E. Green St.) Natural science illustrator C Olivia Carlisle shares insect, botanical and ecosystems illustrations alongside "The Birdwing Butterflies of Papua New Guinea," a display featuring specimens assembled by James W. Porter and photographs by Carolyn Crist. Through fall.
STEFFEN THOMAS MUSEUM OF ART (4200 Bethany Rd., Buckhead) "Mother Tongue: The Language of Families" includes Steffen Thomas' paintings, drawings and sculptures that were shaped by powerful prose and poetry. Spoken Word Night with Linqua Franqa, Christopher Martin and Josina Guess held on closing day, Aug. 20, 4:30 p.m.
TIF SIGFRIDS (393 N. Finley St.) A group exhibition presents works of artists from across the U.S. including Becky Kolsrud, Adrianne Rubenstein, Mac McCaughan, Elsa Hansen Oldham, Tyson Reeder, Scott Reeder, Leo Mock, Sadie Laska, Michael Lachowski and more. Through Sept. 17.
TINY ATH GALLERY (174 Cleveland Ave.) Former Athenian Sam Balling returns from the Okefenokee Swamp with "Death & BBQ," an exhibition of new illustrations and mixed media paintings. Open on Third Thursday, Aug. 18 from 6–9 p.m. and by appointment through August.
UGA SPECIAL COLLECTIONS LIBRARIES (300 S. Hull St.) "Georgia on my Mind: Finding Belonging in Music History" explores the genres, spaces and performers who have helped to define music in the state over time. Through Dec. 9.
WHITE TIGER GOURMET (217 Hiawassee Ave.) "Bon Appétit!" includes vibrant paintings of food products by Mary Porter. Through Oct. 1.
Like what you just read? Support Flagpole by making a donation today. Every dollar you give helps fund our ongoing mission to provide Athens with quality, independent journalism.